Tennis coach arrested for molesting girl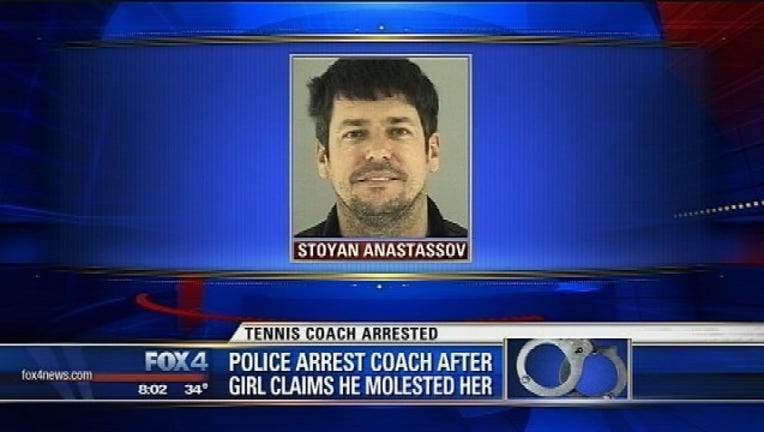 article
A private tennis coach in the Dallas suburb of University Park is accused of molesting a girl.
Police charged 39-year-old Stoyan Anastassov with indecency with a child.
The victim, who was 12 years old when the first incident happened in 2010, said the coach touched her inappropriately at his home.
"The things I'd do to you if I wasn't afraid of going to prison or getting raped," he allegedly told her, according to an arrest warrant affidavit.
Other students were there at the time, but they were in another room.
Then in 2011, Anastassov allegedly told the girl's parents he needed to discuss tennis strategy with her in private.
He again touched her inappropriately and made sexually suggestive comments, the affidavit states.
Anastossov previously worked for the city of Colleyville. He was also a coach for the private Episcopal School of Dallas.
Police want to hear from other possible victims.