Teacher stomps on American flag during class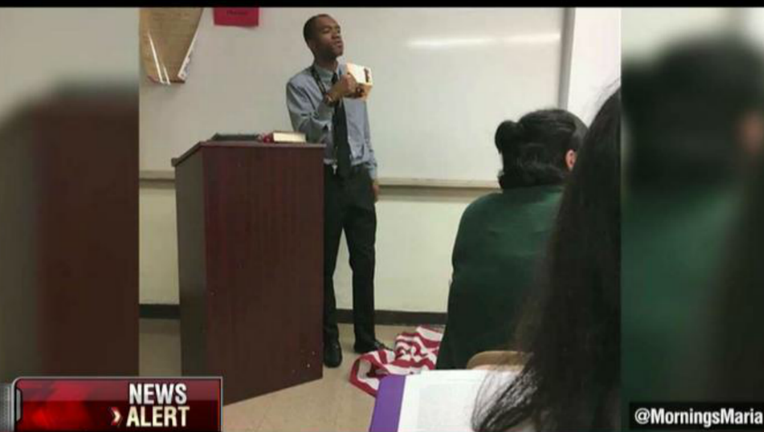 article
FOX NEWS - A North Carolina high school teacher has been placed on leave after a photo of him stomping on an American flag during class surfaced.
The Fayetteville Observer reported that Massey Hill Classical High School history teacher Lee Francis says he desecrated the stars and stripes as part of a lesson about the First Amendment.
Students said that Francis asked the class for a lighter or scissors, and when no one produced them, he put the flag on the floor and stomped on it.
After a photo of him with his foot on the flag was posted on Facebook, Francis was informed by the school district's human resources department that he would be placed on paid leave until an investigation is complete.
"It's really disconcerting," he said. "My question to everyone is, who is entitled to freedom of speech? Does everyone have access to freedom of speech? It's unfortunate that all this has happened."