TCU baseball player arrested on DWI charge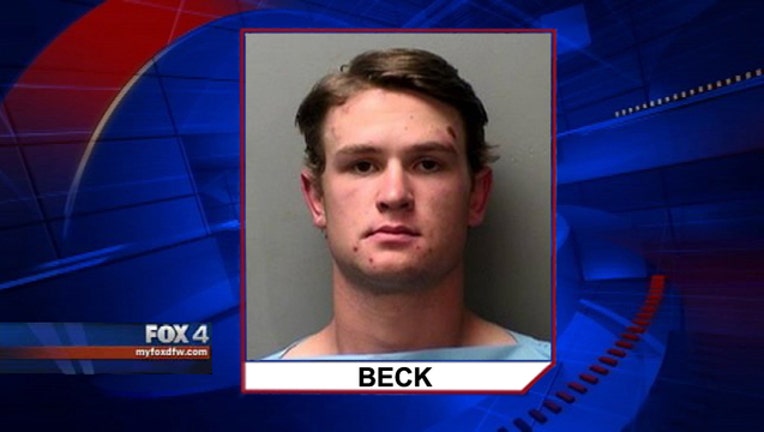 A TCU baseball player was arrested on Sunday on a DWI charge after hitting a FWPD squad car.
Fort Worth police said they found Connor Beck, 21, passed out behind the wheel of his vehicle at a 7-Eleven on Park Hill Drive at 5 a.m. on Sunday.
When police woke beck up, he tried to leave the scene and reportedly hit one of the patrol vehicles in the process. Police were able to stop Beck and remove him from the vehicle, but Beck continued to resist officers. Police were eventually able to handcuff beck and take him to jail.
Beck played 11 games for the Horned Frogs last season.
He was out of jail Monday on a $1,500 bond.