Tarrant County man accused of sexual assault of a minor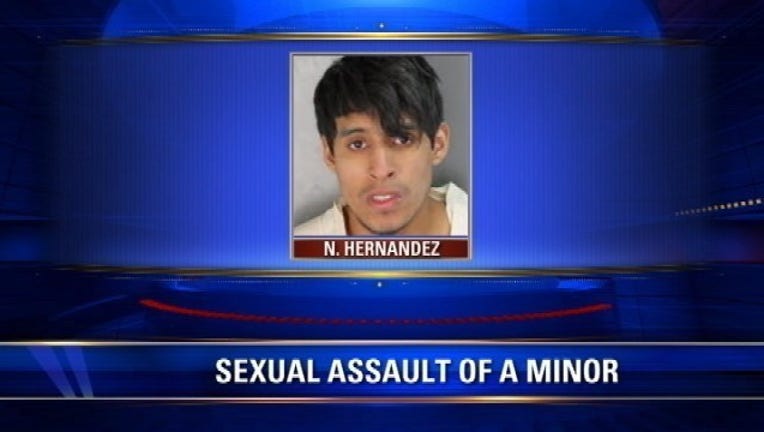 Police officers in California announced they arrested a Tarrant County man for sexual assault of a minor.
They say 20-year-old Nathaniel Hernandez from Lake Worth engaged in an online relationship with a 16-year-old during the last year.
Investigators say on July 10, he traveled to California, rented a hotel room and had sex with her.
He's currently in jail, held on a $25,000 bond.