Tarrant County commissioners discuss reopening businesses
FORT WORTH, Texas - Tarrant County reported four additional deaths on Tuesday.
The health department warned the peak there may not arrive until sometime next month. Still, county commissioners discussed plans to slowly begin reopening parts of the economy.
Tarrant County commissioners discuss progress and predictions for moving forward while continuing to fight the spread of COVID-19.
A plan for gradually phasing down the emergency orders that have shuttered businesses deemed non-essential and kept people under a stay-at-home mandate since March 24.
"As we begin to look at coming out of it, we need to look at the data and let them tell us how to lessen the restrictions a little bit," said Tarrant County Judge Glenn Whitley.
Whitley and the county's public health director, Dr. Vinny Taneja, seem to agree medical experts and data should dictate action toward relaxing restrictions and likely no action will happen before the end of April or possibly into mid-May.
Commissioner Roy Brooks points out the extreme importance of being careful not to move so quickly as to suffer a setback in the overall effort to flatten the curve.
"We are not through to the other side," Brooks said. "We need to stay the course and follow the medical advice."
Judge Whitley offered an example of what the early stages of softening restrictions might look like.
"If it brings back the restaurants, maybe it's only at 50 percent capacity. Maybe all of the employees have to be wearing masks," the judge said. "And maybe the customers, if my wife and I go in to eat, maybe we have to have our temperatures taken."
Whitley says no decision will be made without first consulting healthcare professionals.
It's possibility that Cat City Grill owner Martin Thompson says wasn't unexpected.
"I just don't see the light switch flipping on and everything going back to normal," Thompson said. "It's not going to happen."
Whitley also brought up the notion of requiring restaurant employees to wear masks and take customers' temperatures upon entry.
"That just doesn't look good. I know it's the precautionary thing to do," Thompson said. "I don't want that responsibility. But if that's what we have to do, then I guess that's what we'll do."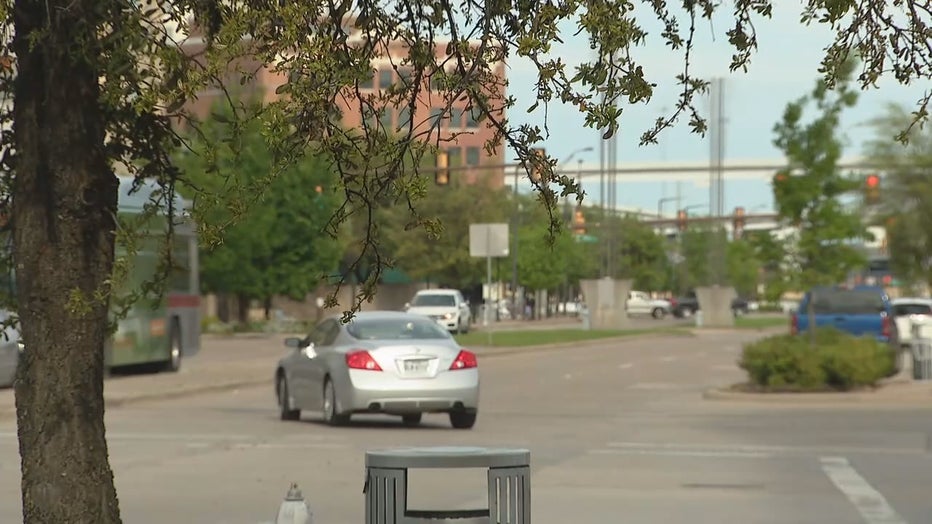 When Thompson spoke with FOX 4 back in March, he wasn't sure how long the restaurant could stay afloat with the dining room closed. After cutting hours and laying off staff members, he hopes a newly approved federal loan means he can hold on a bit longer.
"The longer this goes, the harder it's going to be," he said.
That same concern is felt by the newly formed Fort Worth Economic and Business Development Committee. Headed by two city council members, it consists of about 25 business owners, executives and others who will work to handle the needs of business owners in phases. The first, most important, is dealing with their immediate needs.
Whatever the timeline or plan looks like to re-open non-essential businesses, Whitley says one of the top priorities has to be a level of consistency with surrounding cities and counties so that the positive ground gained by social distancing is not lost.
For businesses looking for programs to help, the committee has compiled a list of links to federal, state and private assistance that can be found on the city's COVID-19 business page.