Syrian journalist sheds light on overseas crisis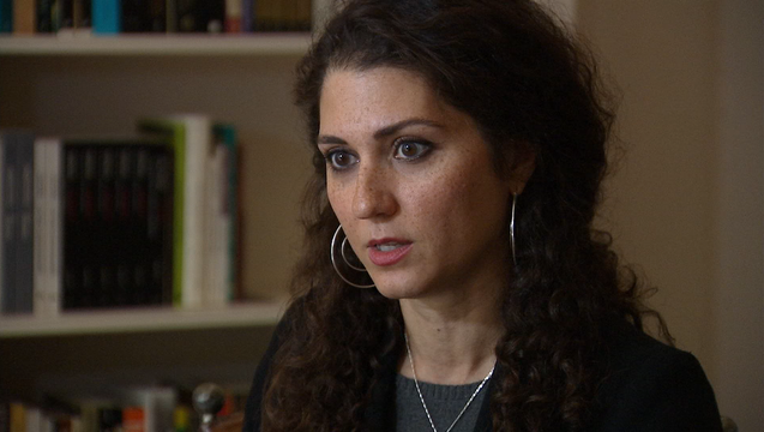 A journalist turned author who was born in the United States to Syrian parents is in Dallas to discuss migration and human rights.
North Texas has become home to hundreds of Syrian refugees since 2015 until the travel ban took effect. Those refugees are finding safety and stability, but they're still weighed down by worry and fear for those they left behind.
Author Alia Malek is finding her words and her insight into the Syrian conflict have more importance than ever.
"I had always wanted to write a book about Syria," she said. "But the reality was there never was a market until the country began to come apart."
Air strikes on a rebel-held Damascus suburb on Sunday hospitalized Syrians with signs of chlorine gas exposure. More than 500 people have died there since last week.
"In the United States, we are kind of more comfortable taking action than taking responsibility. You see a gas attack and all of a sudden Trump bombs an airfield," Malek said. "Ok, that's taking action. But taking responsibility is much more complicated and much more difficult and something that, if we really want to take ourselves serious as a nation of laws and a nation of values, is going to require some extensive retrospection."
For research, the Syrian-American journalist and former civil rights attorney walked alongside refugees making the long, harsh journey from Greece to Germany.
Refugees like Rasha Sultan and her young children escaped to Jordan and then resettled in North Dallas in 2016 before the travel ban took effect.
"We had a home. We had a job. We had everything," Sultan said. "Then, you a have to leave everything and move on to another country."
The International Rescue Committee helped her family start over.
"I would encourage anyone here to put themselves in a Syrian family's shoes who had a very successful happy life," said Daley Ryan with the IRC. "In a country that they love and to see that fall apart."
Malek adds Syria isn't just a humanitarian crisis, but a lesson for all nations.
"It's not that hard to conceive of society's coming apart, in terms of social fabric. And I think there are lessons to be learned," she said. "And the way to make that story accessible to people is to put them in the skin of the people who are living it now."
Malek won the Hiett prize from the Dallas Institute of Humanities and Culture for dedicating her life's work to humanitarian efforts. She will speak Monday evening at the institute in Uptown.