SUV falls into Lake Arlington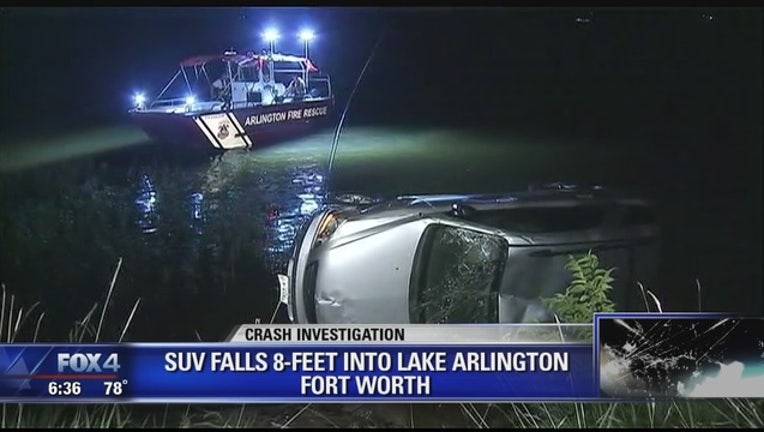 ARLINGTON, Texas - A man and a woman got safely to shore after their SUV ran into Lake Arlington in southeast Fort Worth early Friday morning.
The driver was trying to make a U-turn around 3 a.m. and accidently went into the water. The SUV fell about 8 feet and landed on its side.
Arlington firefighters launched their boat to help with the rescue, but the man and his female passenger were able to climb out and make it to the edge of the lake on their own.
Both were treated at the scene.