Suspected street racing leads to deadly crash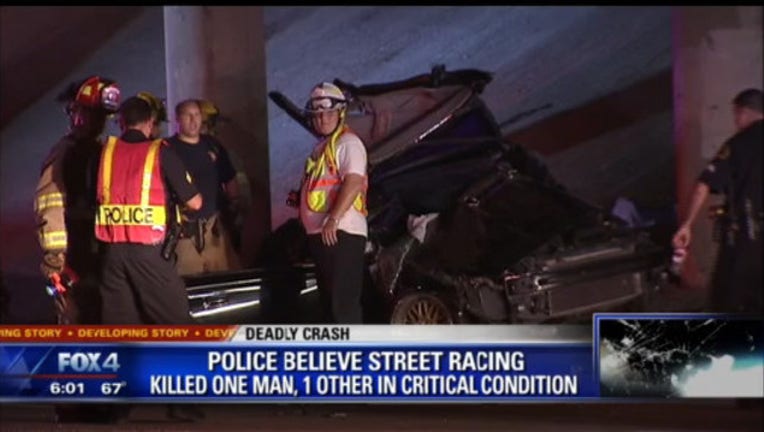 Dallas police believe street racing likely killed two teens.
The wreck happened around 11:00 Saturday night along Regal Row and Irving Boulevard.
Police believe 18-year-old Luis Reyes, lost control of his Toyota Celica while racing another car.
Reyes crashed into a bridge pillar.
The passenger in the car,16-year old Andres Mendez, was pronounced dead at the scene.

Reyes was taken to the hospital but later died.
Dallas police said the area is notorious for street racing but that it is uncommon on Saturday nights.