Suspected "Evening Burglar" arrested in Coppell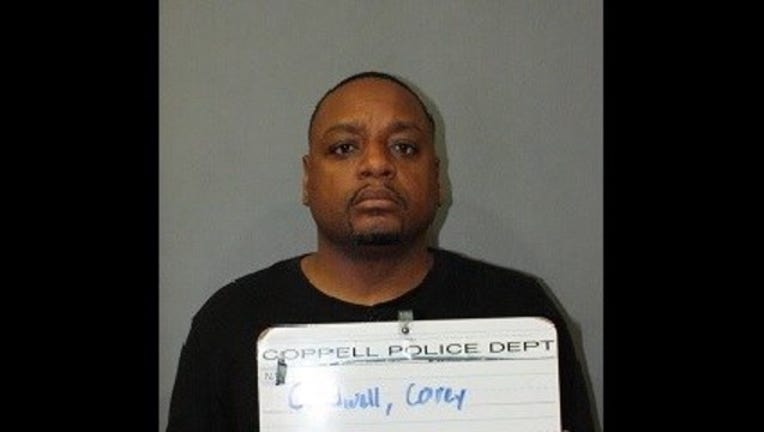 article
Police have arrested a suspect who they believe could be the "Evening Burglar" who is believed to be responsible for numerous home burglaries in recent months.
A man matching the MO of the "Evening Burglar" and his accomplice were arrested Friday evening while officials were conducting a multi-agency operation.
Detectives from the Plano Police Department, Dallas Police Department, Texas Department of Public Safety assisted by Coppell Police Department arrested two subjects who were found committing a burglary of a habitation in Coppell around 7:30 p.m.
As 42-year-old Corey Lee Caldwell, the suspected burglar was leaving the residence, Plano and Dallas Detectives caught him and placed him into custody. Coppell Police then transported Caldwell and his accomplice to the Carrollton Jail where they were charged with burglary of habitation.
Caldwell's arrest was the culmination of a lengthy investigation by multiple jurisdictions working together towards identifying and arresting a subject known as the "Evening Burglar". The "Evening Burglar" is believed to be responsible for burglaries in multiple cities including Plano, Dallas and Allen. At least 20 occurred in Plano.
Plano Police Chief Gregory W. Rushin stated, "Criminals sometimes go from city to city to avoid detection and arrest, so police departments must work closely together. All police agencies in the Dallas-Fort Worth area share information and coordinate efforts to collectively keep their communities safe. This case is an example of that inter-agency partnership."
This investigation remains on-going.