Suspected drunken driver injures Dallas County deputy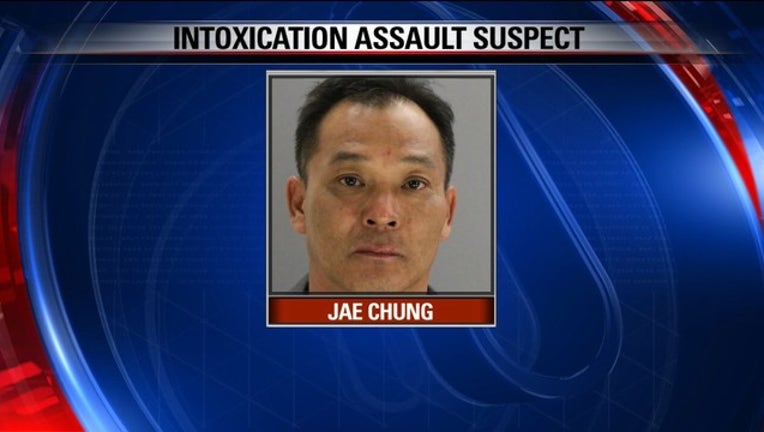 article
DALLAS - A Dallas County sheriff's deputy who was hit by a suspected drunken driver is home recovering.
The female deputy was helping a standard driver on the Stemmons Freeway near Walnut Hill Lane around 2 a.m. Saturday.
Police said the driver, identified as 51-year-old Jae Chung, hit a tow truck and the squad car. The crash threw the deputy over a guard rail.
Chung drove off but was caught and charged with intoxication assault.
The deputy was taken to the hospital with minor injuries. She was later released and is now resting at home.