Suspect who claimed to have bomb during Rowlett bank robbery arrested in Richardson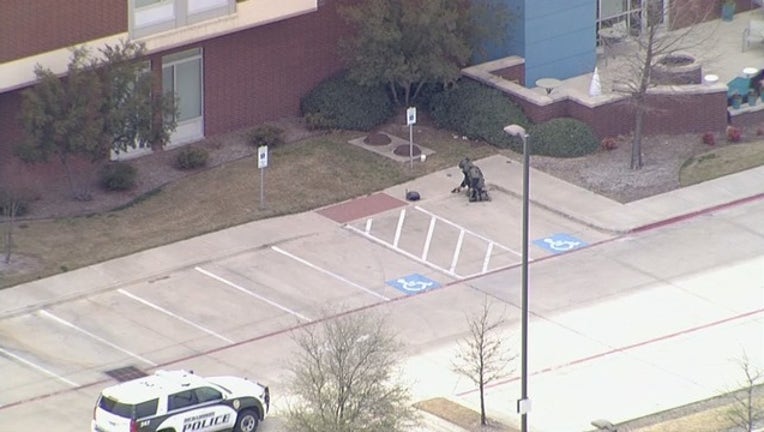 Bomb squad specialists were called to clear the scene at a Richardson hotel after a suspect who claimed to have a bomb while robbing a bank in Rowlett was arrested.
The bank robbery happened just before 3 p.m., at the Bank of America located in the 2400 block of Lakeview Pkwy. in Rowlett.
Officers from Rowlett and Garland PD responded to the scene.
They were told that a suspect went into the bank, claimed to have a bomb, and then demanded money.
The suspect drove away before police arrived, but the DPS air unit 101 helped officers track the suspect to the parking lot of Spring Hill Suites on Shiloh Rd. in Richardson.
Officers were able to catch the suspect after a short foot chase.
The money stolen during the bank robbery was found there as well, but bomb specialists were called to make sure there wasn't a bomb in the money bag or the suspect's vehicle.
No injuries were reported during the robbery or the chase.