Suspect try, fail to rip ATM from Arlington convenience store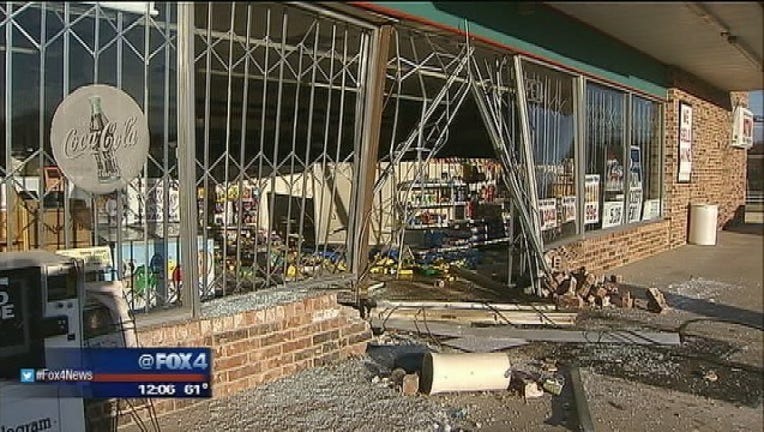 article
Arlington police are looking for suspects who tried rip an ATM from a convenience store overnight.
Surveillance video from the store shows the suspect's truck repeatedly ram the Quick Mart in the 5000 block of W. Arkansas Lane in Arlington.
The suspects were able to get in, but left with nothing. The owner thinks the alarm scared them off.
"I'm very sad. This is our way of life. How we make our income. I'm just very sad right now," said owner Don Phan.
The store has insurance, but it could take months to open again because the structure of the business was damaged.
The suspects remain at-large, but police did recover the truck used in the crime. They believe it was stolen.