Suspect sought in Fort Worth cell phone store robbery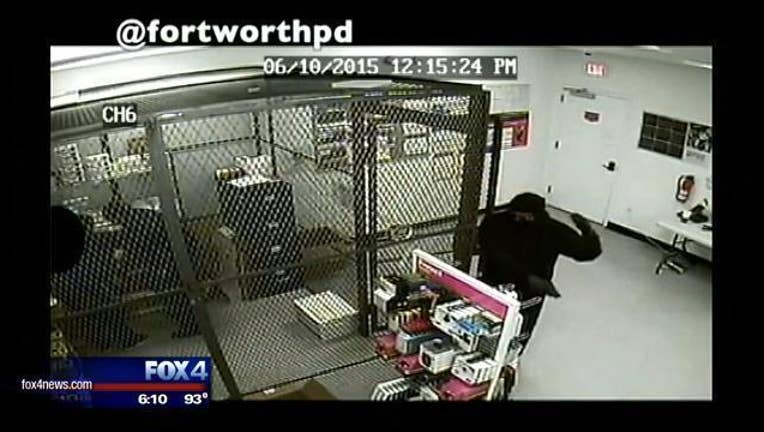 article
Police are searching for an armed robber who terrorized employees at a T-Mobile store near TCU in Fort Worth.
It happened in the 2200 block of West Berry Street Wednesday afternoon.
A manager and two store employees were there when an armed robber walked in and forced them into a back room.
One of the victims is 8-months pregnant. She said the robber ordered her to fill bags with iPhones and Samsung Galaxy cell phones while holding the store's manager at gunpoint.
Video surveillance shows the robber dressed in black and wearing a ski mask.

There have been several cell phone store robberies in Fort Worth recently, but police are not certain they are all related.

Police are often able to make arrests once stolen cell phones are activated, but the concern is that some of these cell phones end up leaving the country.
Anyone with information about the suspect of this crime is urged to contact Fort Worth Crime Stoppers at 817-469-8477.