Suspect sought in criminal mischief of church van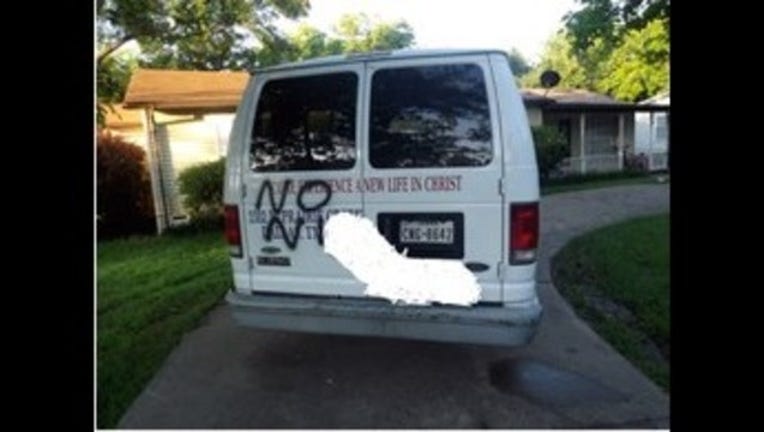 The Kaufman Police Department is searching for suspects involved in vandalizing a church van in Kaufman Sunday evening.
It happened in the 300 block of East 7th Street late Sunday night. An unknown person or persons spray painted a racially derogatory message on the back of a church van. Additionally, one of the van's tires was slashed.
On Monday morning, the victims of this crime found that their young puppy had suddenly died. The puppy had symptoms of possibly being poisoned.
Kaufman PD is asking for the public's assistance in locating possible suspects.
Anyone with information that leads to the arrest of the suspect(s) who committed this crime will be awarded up to $1,000. To provide a tip, please contact Kaufman PD's Criminal Investigation Division at 972-932-3094.