Suspect sought in armed robbery at Tom Thumb pharmacy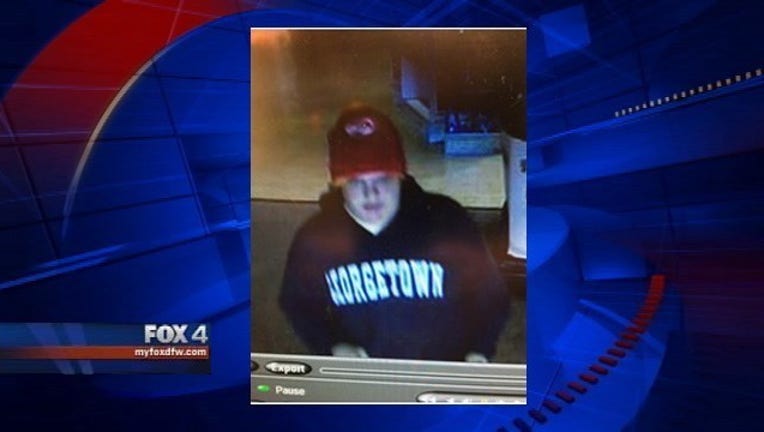 Flower Mound PD is looking for a suspect involved in an armed robbery at a Tom Thumb pharmacy.
The robbery occurred at approximately 11:50 a.m. Friday in the 2000 block of Justin Road in Flower Mound.
According to witnesses, the suspect demanded pain killers while showing pharmacy employees a small, dark-colored revolver.
After receiving some medications, the suspect fled the scene. No injuries were reported.
The suspect is described as heavy-set white male about 5'9" with acne. Witnesses said he was wearing a red toboggan-style cap, a maroon hoodie with "GEORGETOWN" across the front in white letters, and dark-colored pants.
The investigation is still ongoing.
Anyone with any information about the suspect is urged to contact the Flower Mound Police Department at 972-539-0524 or the Anonymous Crime Tip Line at 972-874-3307.