Suspect left behind 13-year-old boy while fleeing scene of fatal crash on I-635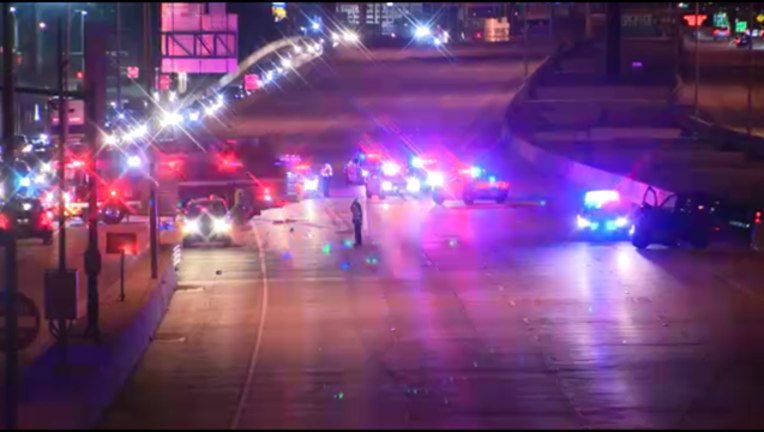 DALLAS - Three people were killed and three others were injured after a driver crashed into three men and their vehicle while they were changing a flat tire early Sunday morning.
The suspect fled the scene on foot after the crash, leaving a 13-year-old boy in the vehicle alone.
According to the Dallas Police Department, the three victims who were killed were trying to change a tire after their Toyota Rav4 became disabled on the south side of the eastbound lanes in the 3200 block of LBJ Fwy.
The suspect, who was driving a black Chevy Silverado, crashed into them just after 3:30 a.m.
Police identified the three men killed in the crash as 23-year-old Christopher Pham, 23-year-old David Nguyen, and 22-year-old Hieu Minh Doan.
There were also two passengers in the disabled vehicle at the time of the crash. They were taken to the hospital. Police say one was severely injured.
The teenager who was left behind was taken to the hospital, where he was reunited with his mother, who was not involved in the crash.
According to police, the suspect, who is still at-large, will be charged with manslaughter and failure to stop and render aid when he is taken into custody.