Suspect from wild Dallas County car chase still on the run
DALLAS - Dallas police are still looking for a suspect involved in a car chase on Wednesday who escaped on foot.
The chase started when Dallas police spotted a stolen maroon truck and informed Seagoville police it was at a convenience store on East Malloy Bridge Road.
Seagoville Assistant Police Chief Steve Davis was part of the response team.
"We heard some police radio broadcast from Dallas Police Department that they were tracking a stolen vehicle to one of our convenience stores," he recalled.
The truck took off down US Highway 175 in the wrong direction, two suspects eventually abandoned the maroon truck and got into a gold Chevy pickup, which was swerving at an officer's vehicle.
"We started following parallel to them on the highway or going westbound. The truck was fleeing westbound on the eastbound service road through our city at a pretty high rate of speed," Davis said.
At one point, Davis said he was almost hit too.
Davis says Seagoville officers backed off due to the danger to the public.
A Dallas police helicopter was overhead as the driver and passenger of the first stolen truck ditched that vehicle and got into the second stolen truck. 
The truck cut through city streets and across lawns, before driving the wrong way down I-20.
That chase lasted nearly an hour and put both responding officers and other drivers at risk.
Davis said, in his 28 years of being a police officer, this was the scariest chase he's been involved in.
"When you look up and there's a vehicle coming at you 90 miles an hour, even an experienced officer, it can rattle you a little bit," Davis said.
RELATED: Seagoville, Dallas police pursue wrong-way driver in suspected stolen vehicle
Eventually, the suspects went to a wooded area near Seagoville Road, where it got stuck in mud. Two men and a woman then took off on foot.
Dallas police arrested 32-year-old Esequiel Hernandez and 28-year-old Sara Sarabia, but the third suspect is still at-large.
Police said Hernandez assisted the driver of the first stolen vehicle, and Sarabia was the driver of the second stolen truck that nearly hit their officers.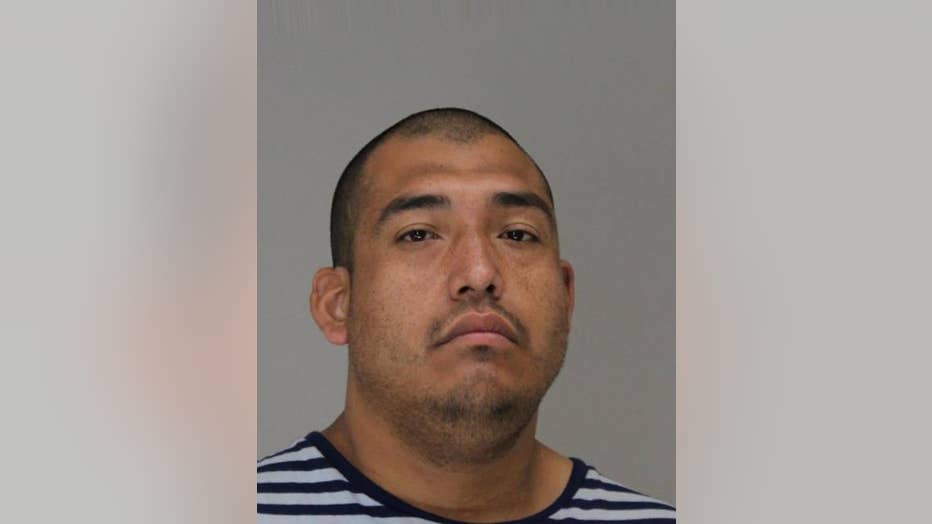 Esequiel Hernandez (Source: Dallas Police)
Hernandez was charged with engaging in organized criminal activity, evading arrest and violating parole. He is being held on $45,000 bond.
Hernandez has at least four prior felony convictions for vehicle theft. He also pleaded guilty to evading arrest in 2018, burglary in 2011 and a felony drug conviction in 2012.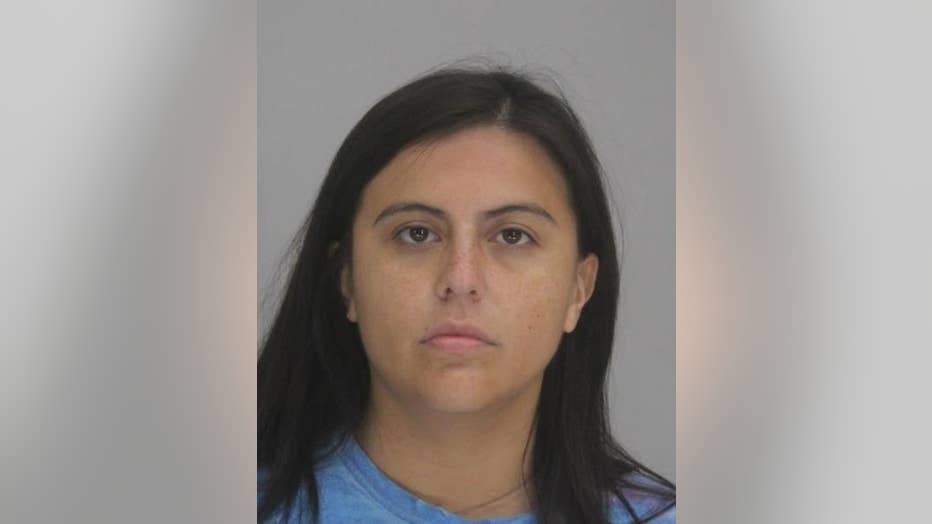 Sara Sarabia (Source: Dallas Police)
Sarabia was charged with engaging in organized criminal activity. Her bond was set at $25,000.
Davis is grateful no one was hurt in the nearly hour-long chase through the busy streets of Dallas County.
"We're able to watch the helicopter footage of the rest of the chase, and it was, there's a lot of dangerous actions on behalf of the fleeing suspects," he said.