Survival Story: Teen makes miraculous recovery after shooting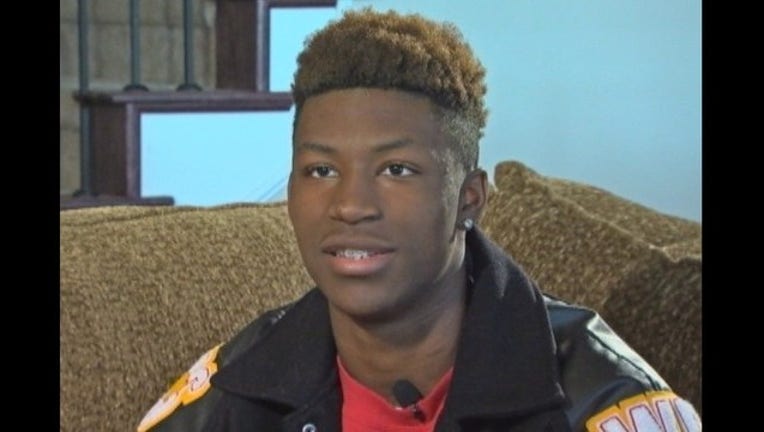 article
A Grand Prairie teenager nearly died more than a year ago when he and his mother were allegedly shot by his mother's ex-husband.
Today Corey Dooley's has a remarkable tale about his road to recovery. This is a story about a young man's journey from near death to recovery, forgiveness and now dreams of a bright future.
"Football is what keeps me living! So, it's keeps me going," 17 year old Corey Dooley explains. Dooley says playing football now with his younger brother Cody is nothing short of a miracle.
On October 16, 2013, police say the boys and their mother Nicole Dooley were ambushed in their car as they pulled into the garage of their grandmother's DeSoto home.
Corey was shot four times and his mother twice. While her wounds were not life-threatening, his were much more severe.
"Honestly, I only did feel the first bullet and i feel like Jesus was there for me and took the other three for me," says Corey.
Surgeons gave Corey a 30% chance of survival.
Police say Dooley's ex-husband Richard Richard fired multiple rounds into the car, trying to kill Dooley and her two sons.
In an interview with Fox 4 News, Richard said it was a crime of passion but then said he didn't remember pulling the trigger.
Corey says he's learned some powerful life lessons during his recovery. He says he is grateful to his teammates and South Grand Prairie High School for their continued prayers and support.
"Now I have something to live up to, because I'm looked at as a hero in some people's eyes, and some people I don't even know," Corey says.
Corey's mom Nicole is proud of the young man her son has become embracing being a role model of sorts for others.
"They see him as that friend that they can reach out too in confidence and know that when they hang up the phone, or when they finish talking, that they're going to feel some encouragement," Nicole says.
As far the man accused of nearly killing him, Corey says "I've prayed a lot about it. And i do forgive him for what he did and honestly it just made me a better person going through that."
Corey is now back on the football field playing wide receiver and open for a full and rewarding future.