Surveillance video shows man steal package from Dallas front porch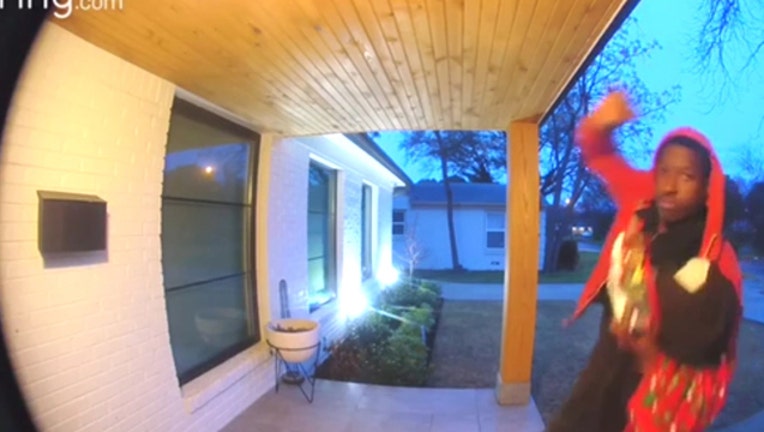 DALLAS - Police are hoping the public can help them identify a man who stole a package from a Dallas front porch.
The surveillance video shows the suspect walk up to a home in northwest Dallas, by Dallas Love Field, and steal a package off the front porch.
The suspect was wearing a red zip-up hoodie and carrying what appears to be a Christmas blanket.
Anyone with information is asked to call detective K. D. Janse at 214-671-8066.