Police chase and standoff suspects arrested, Sunnyvale shelter-in-place order lifted
The armed police chase suspect who prompted an hours-long standoff and shelter-in-place order in the Dallas County town of Sunnyvale has finally been captured.
The Kaufman County Sheriff's Office confirmed 20-year-old Omar Robledo was arrested and charged with unauthorized use of a motor vehicle, evading arrest and aggravated assault with a deadly weapon.
His passenger, 20-year-old Alejandro Honorato-Calderon, was also arrested on drug charges.
People were asked to stay in their homes and school was delayed Friday morning while officers tried to find the suspect. Sunnyvale ISD's classes were eventually canceled for the day.
Texas Department of Public Safety troopers and law enforcement agencies spent the night searching a wooded area where they thought he was hiding.
They even had thermal equipment indicating a heat source in a particular spot that was thought to be the man who fired shots at Kaufman County deputies.
But around 7 a.m. Friday, they determined the suspect was not in that wooded area. 
All of this started late Thursday night when officers in Terrell, in Kaufman County, tried to pull over a driver in a reportedly stolen vehicle.
The driver then took off and a chase ensued. 
The pursuit ended about 20 miles away in Sunnyvale, in eastern Dallas County.
Dallas ISD teacher shot and killed by DeSoto police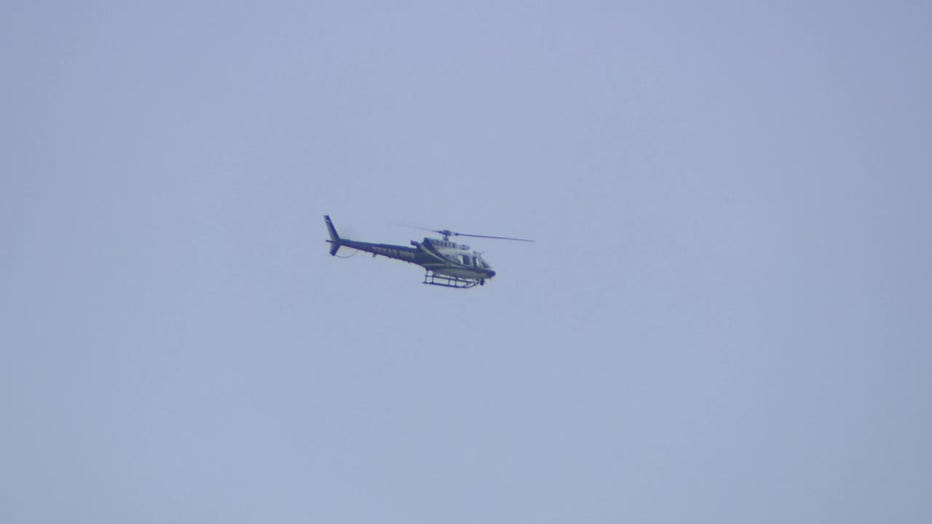 Deputies said they deployed spike strips and the suspect crashed.
But instead of surrendering, the man got out of the vehicle and started shooting at deputies. 
"I live about two streets down on Magic. And I'm pulling off to go to my grandmother's and I hear shots firing off. I see the helicopters. He was low then up high. He was shooting at the helicopter," said Tucker Ray, a witness. "Four or five cops are pulling up and I'm hearing maybe eight to nine shots ringing out. A friend of mine comes speeding up, and he's going, 'Dude, shots are ringing out, shots are ringing out!'"
Dallas police chief: Data shows race does not impact when, how DPD uses force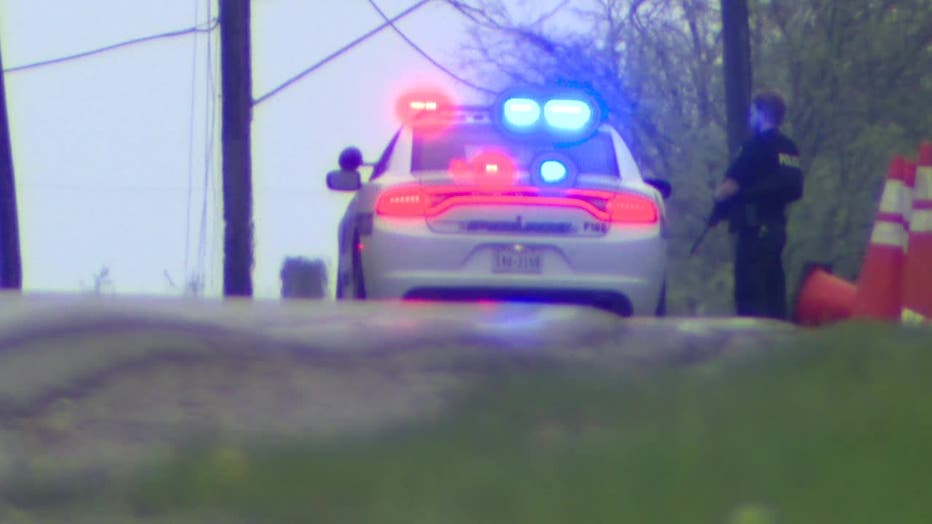 DPS said the suspect was armed with some kind of long gun, carrying a rifle and may have fired shots at a law enforcement helicopter that had been flying overhead.
Officers returned fire, but it doesn't appear that they hit him. No officers were hit.
The man took off on foot and eluded capture throughout the morning.
Seagoville police looking for two men in connection to flea market fight
Although there was not a significant threat to residents, people who live in the area were asked to stay inside their homes.
A shelter-in-place order was issued for the town. It has since been lifted.
"As soon as we got outside we heard multiple gunfire and immediately ran back inside, made sure our girls were safe. We kind of kept an eye on the situation all night long," said Whitney Herrera, who lives nearby. "We have a 5-year-old and a 7-year-old. We just let them know the situation, why they were sleeping in the same room together."
Sunnyvale ISD said classes were canceled Friday as a precaution.
The long gun Robledo allegedly used was not found. 
Friday, we saw a police K-9 and investigators back at the scene searching for the weapon and other evidence. They also went back to the neighborhood to search. 
Investigators would not say what business the suspect was located at. 
We also do not know how many shots Robledo fired at officers.