Community remembers Sunnyvale High School super-fan Troy Nelson after his sudden passing
SUNNYVALE, Texas - The stands at Sunnyvale High School sporting events will be quieter without the town's super-fan, Troy Nelson, who passed away suddenly this week.
Loved ones said his impact was felt around the community.
"If there was one person in the stands, it would be Troy Nelson," close friend Dallas Wolltin said.
Nelson sat right on the 50-yard line, always in the first few seats of row J.
Those in the stands and on the field would recognize his cheer of "D-D-D Defense."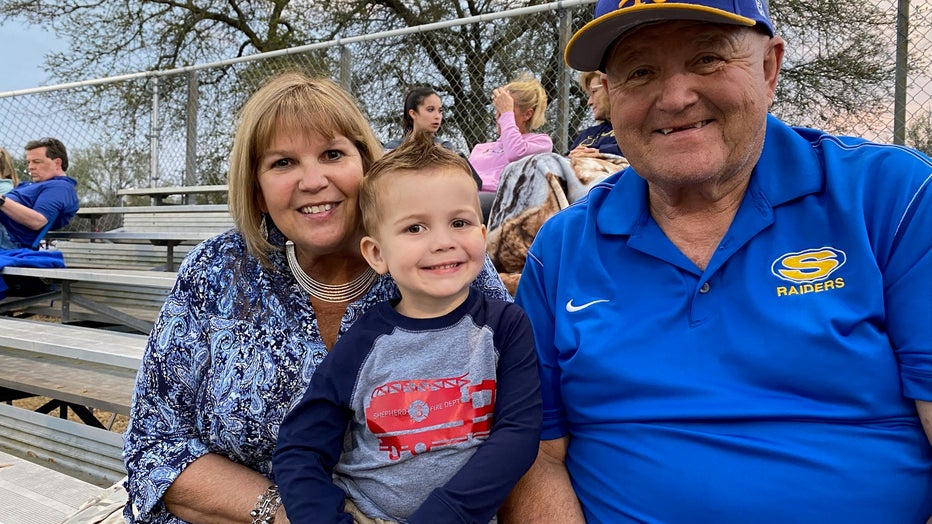 Nelson was more than just a super-fan. He was a captain for the Sunnyvale Fire Department, a paramedic, and a role model to many people, including Wolltin.
"He was like a father to me," Wolltin said.
Wednesday, the 63-year-old passed away in the hospital from an infection. 
"For this to happen so suddenly was a shock and a surprise to all of us," Wolltin said.
Nelson's daughter, Jamie Willis, remembers her father as someone who always gave a helping hand. 
"Here's something about my dad, you didn't have to tell him to do something or ask him to do something. He saw a need and he met the need," she said.
Willis didn't realize how far her father's kindness spread. 
"It means so much, it means so much. To be able to see all of these people who have stories, people we don't know sometimes, or stories we've never heard," she said.
Inside Community Life Church, hundreds went to show the family support, just like Nelson always showed his support.
"Troy will be remembered not only as the Sunnyvale super-fan but as a kind, tenderhearted man that was there for anybody whenever they needed it," Wolltin said.
And he'll forever have a front-row seat.
"He was a legend," Wolltin said.