Study: Numerous North Texas schools near suspected brothels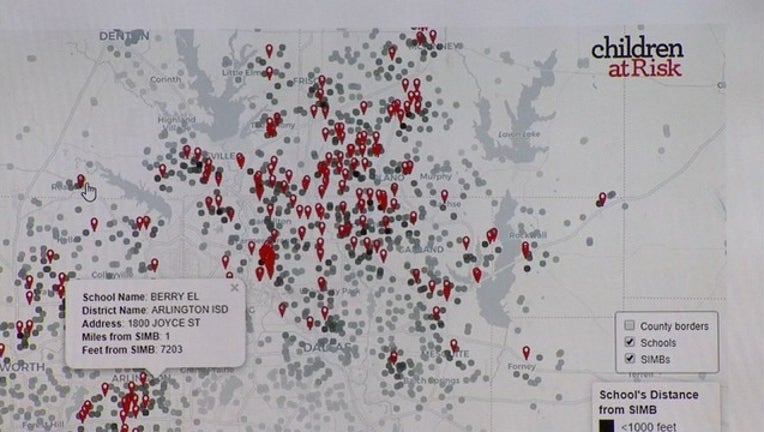 A new study shows more than 5,000 students in Dallas County go to school near suspected brothels.
The children at risk organization used data from an illicit massage parlor review website to identify establishments near schools. The organization says many of these illegal massage shops operate as fronts for human trafficking.
Dallas County has 97 suspected illegal massage business, second only to Harris County.
In Dallas, Tarrant, Collin & Denton counties, more than 11,000 children attend public schools that are within 1,000 feet of one of these businesses. A majority of the illicit businesses are in more affluent areas.
"Sometimes people think that these establishments are happening in poorer parts of towns or places where we don't see people living but indeed in wealthy neighborhoods we say a significantly higher number of human trafficking operations going on," said Dr. Robert Sanborn, Children at Risk.
There are nearly 700 suspected illegal massage businesses across Texas.
CLICK HERE for an interactive map from Children at Risk.