Street race and chase ends with deadly crash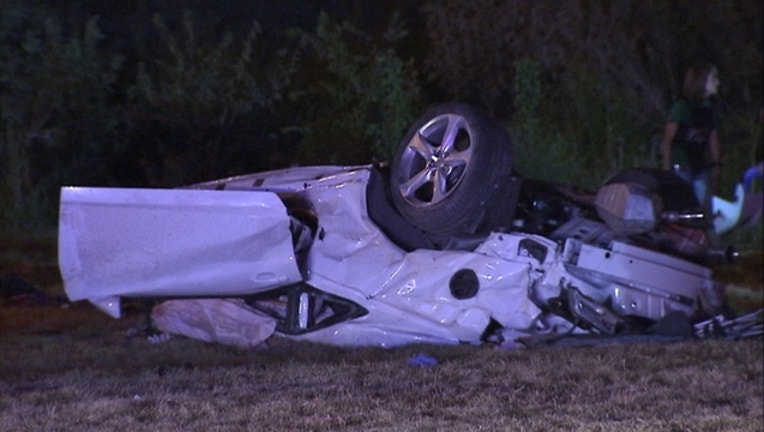 article
DALLAS - A man was killed late Thursday as Dallas County sheriff's deputies chased him in a stolen car.
The chase began around Regal Row and Highway 183 when deputies saw a street race. They tried to pull over a white Camero, but the driver took off.
The suspect reached speeds of over 100 mph during the chase. He lost control when he took an exit too fast on Stemmons Freeway.
The Camero was torn in half after hitting a utility pole on the driver's side. The driver died at the scene and f female passenger was seriously hurt.
Deputies said the car's license plates were stolen and they believe the car was as well.
The two other cars involved in the street race got away.