Man steals DART bus, crashes into several cars on joyride, officials say
DALLAS - A man is facing charges after police say he stole a DART bus and crashed it into several parked cars in Dallas. 
At 11:30 p.m. Sunday, a paratransit vehicle was hot-wired and stolen from a DART facility, eventually making its way onto Good Latimer Expressway and Central Expressway.
The bus hit several parked cars before crashing into someone riding a bicycle. The rider on the bike was not harmed, according to DART.
Cell phone video from the incident provided to FOX 4 shows the bus driving in reverse at high speeds, before eventually crashing into a sign.
The bus already has damage at the time the video was taken.
As the car pulls away, you can hear the tires screech and the apparent crunch of a vehicle.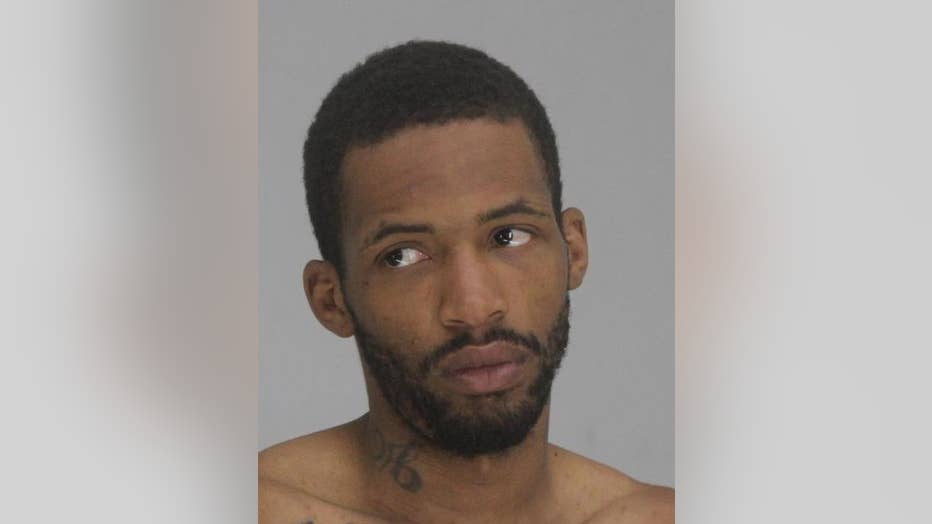 Charles Tisaby (Source: Dallas Jail)
Megan Devers lives near the scene at Bryan and Liberty Street in Old East Dallas, but DART says the theft happened eight miles away at its paratransit headquarters. 
"Very rare that we have a situation where someone actually is able to commandeer a bus," said Gordon Shattles with DART.
DART says the vehicle, which is used to transport people with mobility issues, was stolen Sunday evening allegedly by 26-year-old Charles Tisaby. It's reviewing security footage to see how it happened but says keys were not used.
"That is the information we've got so far is he actually did hot-wire the vehicle," Shattles said.
DART says it was taken for a 30-minute joyride.
At least half a dozen parked vehicles, a bicycle and more near the intersection of Good Latimer and Central Expressway. DART does not know why.
"Something we're going to figure out along the way," Shattles said.
Dallas and DART police eventually arrested Tisaby not too far from where the video was captured.
Devers is just grateful no one was hurt.
"Especially in a residential neighborhood like this," she said. "There's a lot of people still out and about no matter what time of day it is."
Tisaby is charged with felony unauthorized use of a vehicle and resisting arrest. He is being held at the Dallas Jail without bond.