State-owned Qatar Airways seeks 10 percent stake in American Airlines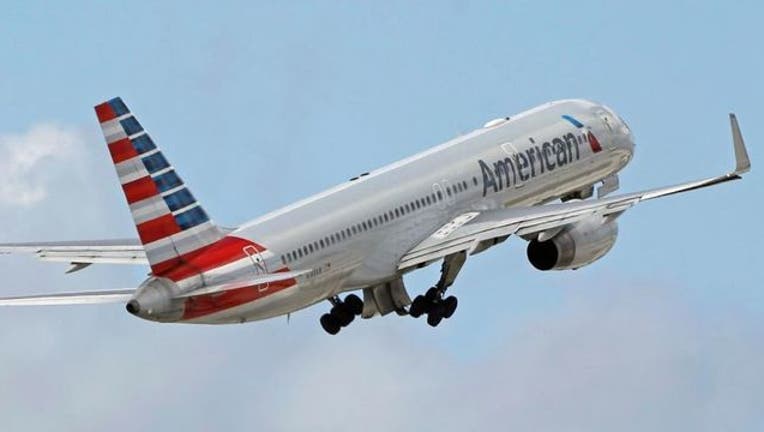 article
DALLAS (AP) - State-owned Qatar Airways is attempting to buy 10 percent of American Airlines, a surprising move that would trigger an antitrust review by the U.S. government and carry political and trade-policy implications.
American Airlines Group Inc. said in a regulatory filing Thursday that the bid was unsolicited but that the CEOs of both carriers had discussed the plan.
American, the world' biggest airline, said that Qatar Airways told regulators it intends to buy at least $808 million in stock on the open market, and Qatar's CEO told American CEO Doug Parker he wanted to acquire about 10 percent of American's stock in all, which would cost $2.4 billion at American's midday stock price.
The airline's shares rose slightly Thursday.
Qatar Airways CEO Akbar Al Baker is known for his brash style. His company owns a stake in the parent of British Airways, a close partner of American. Still, the timing of the announcement caught everyone off guard.
American, Delta Air Lines and United Airlines are in a nasty dispute with the three major airlines operating out of the Middle East. They accuse Qatar, Emirates and Etihad of receiving massive and illegal subsidies from the governments that own them. The U.S. carriers are trying to block the three airlines from expanding service to the U.S.
Also, the Middle Eastern airlines have cut into some very lucrative routes for U.S. carriers overseas.
And right now, Qatar Airways is getting bruised by a dispute between its national government and neighboring countries led by Saudi Arabia, which accuse Qatar of supporting Islamic extremists. Saudi Arabia, the United Arab Emirates, Egypt and Bahrain have barred Qatar Airways flights.
President Donald Trump has tweeted support for the blockade of Qatar, despite the presence of a massive and strategic U.S. military base within its borders. Yet this week, the State Department asked Saudi Arabia and other Arab countries to detail their complaints about the small Persian Gulf monarchy, urging a speedy end to the diplomatic crisis.
A tie-up with American Airlines Group Inc. could help Qatar Airways - Qatar's most recognized global brand - gain influence with both Wall Street and decision-makers in Washington.
U.S. airlines and their labor unions were unable to get the Obama administration to accept their accusations that the Middle East airlines receive illegal subsidies. American and the others are now pressing their case with President Donald Trump.
American said its views on the so-called open-skies argument would not change even if Qatar Airways does become a major shareholder, but Qatar's Al Baker might believe differently.
"Part of this is an attempt to squelch American's voice as part of that fair and open skies group and to have American stop talking about the effect of the Middle East airlines," said Henry Harteveldt, a travel-industry analyst.
American's unions, who fear job losses if Middle East carriers expand service to the U.S., reacted with apprehension to the news of Qatar's interest in their company. Dennis Tajer, a spokesman for the Allied Pilots Association, called it "asymmetric financial warfare."
"This is an adversary of ours, and suddenly it has come to the front door with cash that it got from its rich uncle, the country that runs them, and says 'We're here to buy some property,'" Tajer said.
American, based in Fort Worth, Texas, said in its regulatory filing that Qatar's proposed investment wouldn't change its board makeup, governance, management or strategic direction. The airline declined a request to interview CEO Doug Parker or other executives.
Federal law prohibits foreigners from owning 25 percent or more of the voting shares in a U.S. airline. American said Qatar Airways submitted a filing under the Hart-Scott-Rodino Act, which is subject to review by the Justice Department's antitrust division.
American Airlines said its policies require approval by its board before anyone can buy 4.75 percent or more of its shares. The company said Thursday that it had not yet received a formal request from Qatar Airways.
American and Qatar are already members of the Oneworld alliance of global airlines, which lets passengers earn and redeem points on each other's flights. An expanded partnership could make it easier for American's customers to get to smaller cities in India and developing countries in Southeast Asia by flying on Qatar's planes.
Qatar has been on a global buying spree of late, mirroring a strategy followed by a smaller Gulf rival, Abu Dhabi-based Etihad Airways.
Last year, Qatar set up a revenue-sharing partnership with British Airways parent International Airlines Group, deepening its partnership with that company. It owns just over 20 percent of IAG, which also controls European carriers Aer Lingus, Iberia and Vueling.
In July, Qatar Airways announced a deal to buy a 49 percent stake in Meridiana, Italy's second-biggest carrier. And in December it announced a 10 percent stake in Chile's Latam Airlines Group for $608 million.
___
Michelle Chapman reported from New Jersey. David Koenig can be reached at http://twitter.com/airlinewriter