State Fair of Texas hiring thousands of workers
DALLAS - We are now a little over 100 days away from the State Fair of Texas and the fair needs your help to make things run smoothly.
The Fair is looking to hire about 2,200 people for a seasonal job opportunity.
The starting wage for jobs at the Fair is $17.82 per hour. That's up from $15.21 last year.
Jobs included coupon sales, creative arts, games, gates, guest services, livestock, maintenance, plumbing, and more.
People who are looking to apply can go to BigTex.com/Jobs.
Several local organizations are opening computer facilities and providing internet access to those who need it to fill out an application.
Internet Access Locations
Cornerstone Baptist Church
Hours: Monday through Saturday, 9 a.m. – 6 p.m.
1621 South Blvd.
Dallas, TX 75215
(214) 426-5468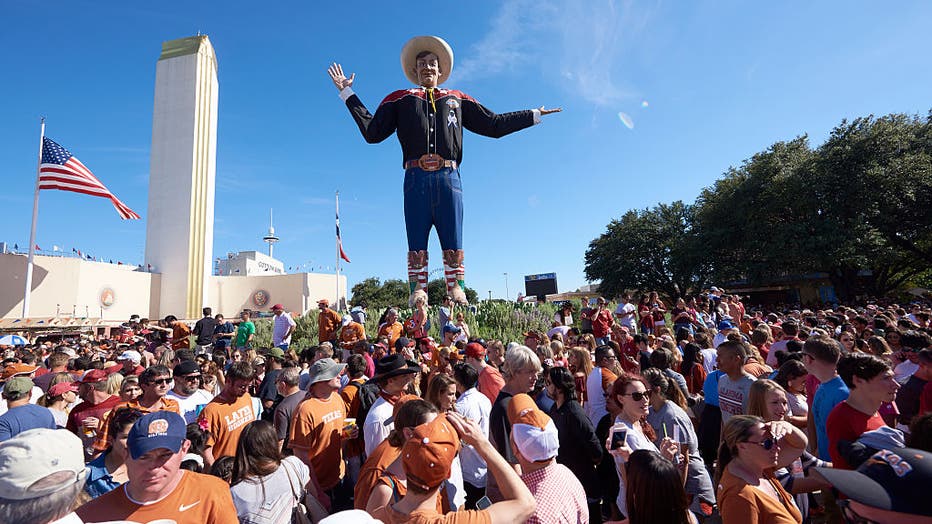 College Football: View of fans tailgating in front of Big Tex statue outside of Cotton Bowl before Texas vs Oklahoma game. Dallas, TX 10/8/2016 CREDIT: Greg Nelson (Photo by Greg Nelson /Sports Illustrated via Getty Images) (Set Number: SI588 TK1 )
Park South YMCA
Hours: Monday through Thursday, 6 a.m. – 8 p.m.; Friday, 7 a.m. – 12 p.m. 
2500 Romaine Ave.
Dallas, TX 75215
(214) 421-5301
TR Hoover Community Development Center
Hours: Tuesdays, 11 a.m. – 1 p.m.
5106 Bexar St.
Dallas, TX 75215
(214) 421-2420
The State Fair of Texas opens on September 29 and runs through October 22.