Spotty showers this afternoon... strong storms tonight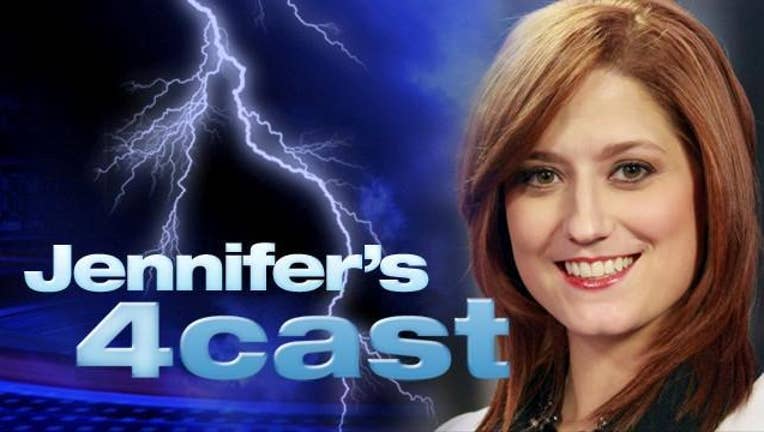 This morning kicks things off with lots of cloud cover and a few sprinkles here and there. We'll increase chances of rain to about 30-40% this afternoon, mainly east. Tonight, nearly everyone should see rain and as line from the west fills in and pushes into the Metroplex in the overnight hours through early Sunday morning. Some of these storms could be severe with damaging winds and large hail. The biggest and most widespread threat with these storms will be flooding. The National Weather Service has issued a Flash Flood Watch from 4 p.m. this afternoon until 7 p.m. this evening.

After the storms clear out Sunday morning, there will only be small chances for rain Sunday afternoon, and mainly to our south. We'll keep the clouds, but many parts of North Texas will get the chance to dry out a little bit Sunday afternoon.

Don't get used to it though, there's a chance for rain every day this week with highs staying consistently in the low 80s through next weekend.