Southwest temporarily grounds Boeing 737-800 airplanes
DALLAS - Southwest Airlines is grounding about a sixth of its fleet. The planes should be back in service fairly quickly, though.
The airline announced Wednesday that it will stop flying 115 of its Boeing 737-800 model aircraft because of discrepancies in the weight used to calculate fuel and other flight plans.
Southwest said the difference is only about 75 pounds caused by satellite Wi-Fi systems installed after the planes were manufactured.
Still, it has temporarily ceased flying the planes so it can enter the correct weights into the system and reset the program.
The groundings may cause some delays and cancelations, though, as of Thursday afternoon, many have been returned to service.
"With swift work overnight, we anticipate the impact to our operation today to be minimal. We're making steady progress resolving the discrepancy tail by tail, and we have returned a couple dozen aircraft back into service," Southwest Airlines said in a statement.
The airline apologized for the travel disruptions and said it is working with customers whose flights are impacted.
In January, the Dallas-based airline was fined for weight infractions.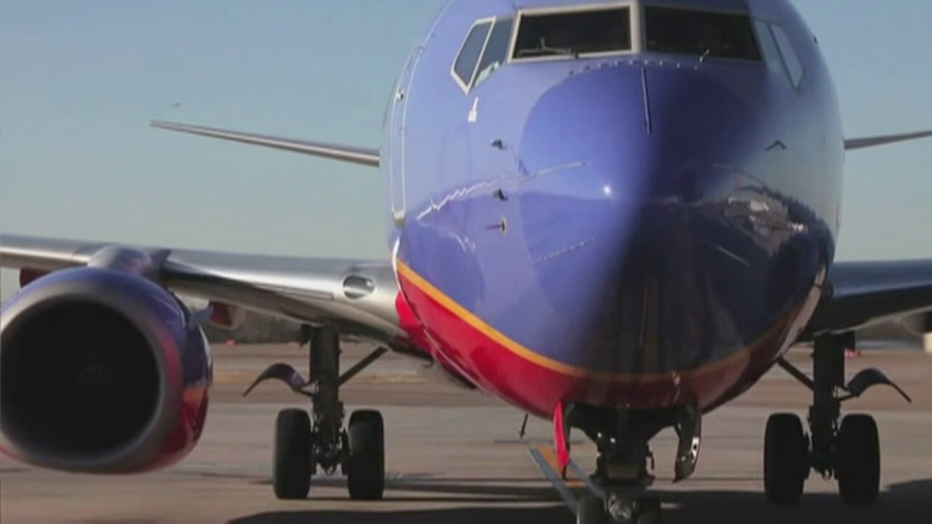 This comes at a time when the airline industry is struggling to stay airborne with low demand from the pandemic.
Ron McCallum is an aviation attorney and corporate pilot.
He said it is crucial for the aircraft weight data to be correct.
"Those are very critical items for pilots to consider when they're taking on fuel, managing cargo, bags and passengers to make sure the aircraft is within airline manufacturer limitations," he explained.
Overnight, mechanics were able to correct the data, reset the program, and return a few dozen planes to service.
Others remain grounded.
Southwest, like its rivals, is burning through cash daily while trying to streamline operations.
CEO Gary Kelly and other airline executives went to the White House Thursday to plead for additional coronavirus relief aid, which is set to expire on October 1.
Southwest does not plan to furlough employees this year, but Fort Worth-based American has warned thousands of its workers to expect involuntary downtime.
Both American and Southwest still have grounded fleets of 737 Max jets.
Southwest has 34 of them, all parked since March 2019, following two fatal crashes involving foreign carriers.
No word on when they'll be cleared for takeoff.
TravelZoo senior editor Gabe Sagle summed it up.
"In the shadows of a much bigger reality," he said. "The bigger issue here is the airline industry is trying to push through a very dire period of time
Southwest hopes to have all affected planes back in service very soon.
McCallum said it typically only takes a few hours per plane to make the necessary adjustments.