Southern Baptist leader Paige Patterson fired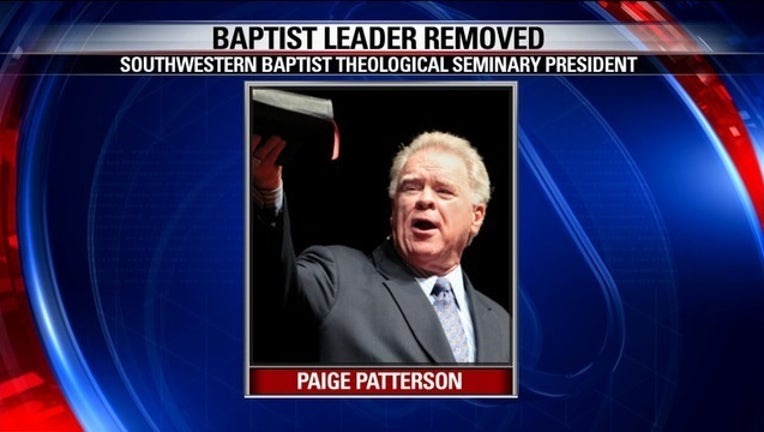 FORT WORTH, Texas - A leading figure in conservative Southern Baptist circles lost his title and now he's also losing his job.
Earlier this month Paige Patterson was removed from his role as the president of the Southwestern Baptist Theological Seminary in Fort Worth. He was given the title of president emeritus.
Patterson faced complaints over comments that he made years ago about abused women, such as counseling women who are abused to stay with their husbands. Hundreds of women signed a petition to have him removed.
Southwestern said he was fired Wednesday for the way he handled a sexual abuse case at another institution he led. Southwestern did not name that other school but Patterson has also led Southeastern Seminary in North Carolina and Criswell College in Dallas.
"The Seminary stands against all forms of abuse and grieves for individuals wounded by abuse," the school said in a statement. "SWBTS denounces all abusive behavior, any behavior that enables abuse, any failure to protect the abused and any failure to safeguard those who are vulnerable to abuse."
Patterson will no longer have the president emeritus title, will no longer be allowed to live on campus and won't receive a paycheck.
He is still scheduled to deliver the keynote sermon at next month's Southern Baptist Convention in Dallas.