South Florida teen called hero after being shot 5 times while saving students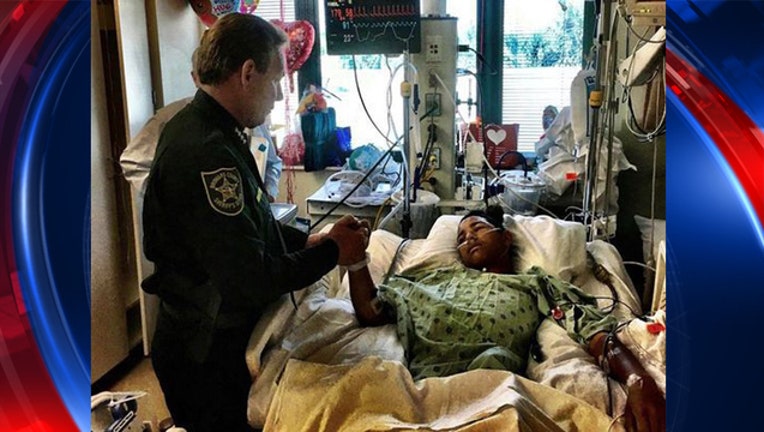 A 15-year-old South Florida teen is being hailed as a hero after being shot multiple times during the shooting at a Parkland, FL high school last week.
A photo of Anthony Borges recovering was tweeted out by the Broward County Sheriff's Office on Sunday when the sheriff came to visit.
Fellow students say Borges saved about 20 other students last Wednesday when he attempted to close and lock a classroom door as gunman Nikolas Cruz approached.
"The Sheriff was honored to visit Anthony Borges,15, in the hospital," the Broward County Sheriff's
Twitter account tweeted. "Anthony was shot five times. Fortunately, he is recovering, but has a long road ahead with more surgeries needed."
Borges, a soccer player at the high school, was shot in both legs and has a shattered thigh bone. A bullet also went through his back.
A total of 17 people were killed in the deadly shooting at the school. A dozen others are still recovering.