Smoked Sausage & Kale Soup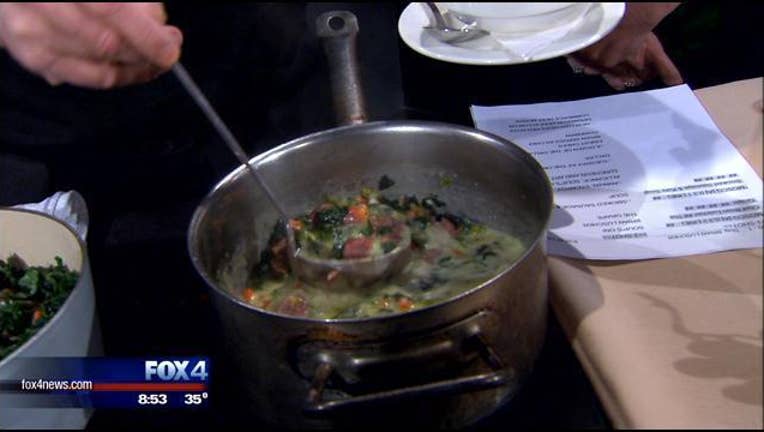 article
Ingredients

Olive Oil 2 T
Butter 2 T
Onion, yellow, peeled, diced 1 cup
Carrot, peeled, diced ½ cup
Celery, diced ½ cup
Pepper, red, seeded, diced ¼ cup
Kale, washed, julienne 2 cup
Sausage, smoked, sliced 12 oz
Garlic, fresh, peeled, chopped 2 T
Fresh thyme 3 sprigs
Bay leaf 2 small
Chicken stock 3 c
Salt/fresh cracked black pepper 2 t/1 t
Parsley, fresh chopped washed 1 T
Hot Sauce to taste


Steps

Preheat a soup pan over medium low heat.
Add olive oil, butter, onion, carrot, celery and pepper, sausage and herbs. Sweat until fragrant and onions are translucent.
Add kale, stock, and half of the salt and pepper.
Bring to a boil, then reduce to a simmer. Cover and cook for approx. 30 minutes.
Remove from heat and season to taste with salt, pepper, parsley, and hot sauce.
Serve with crusty bread and butter.