Six people unhurt after escaping from Dallas house fire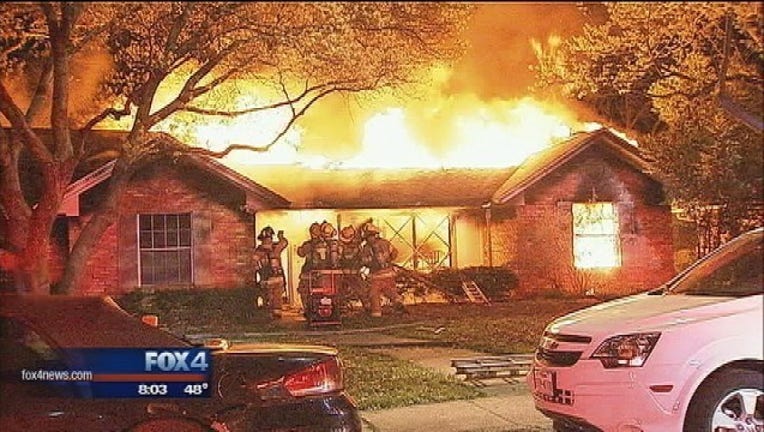 article
A family escaped an early morning fire in northwest Dallas that destroyed their home.
When firefighters arrived at the scene, flames were shooting out of the roof. It happened at a one story house on Royal Club Lane, near Royal Lane around 4:00 a.m. Saturday.
Firefighters said they had to work quickly to stop the fire from spreading to neighboring homes.
"They were actually inside the house and observed the fire through the back window and by the time they got out they say it had already extended through the attic space of the house," said Doug Strickland, Battalion Chief with Dallas Fire Rescue.
Six people were inside the house at the time of the fire. No one was hurt.
Fire investigators are trying to determine what started the fire.