Silver Alert issued for Midlothian man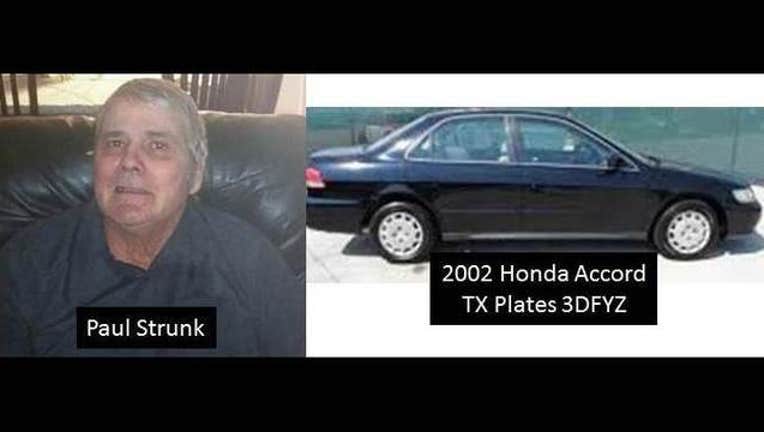 Midlothian Police are searching for a missing man suffering from cognitive impairment.
Paul Strunk, 66, was last seen at 4:45 p.m. Sunday at 903 Park Place in Midlothian driving a black 2002 Honda Accord with TX License Plate 3DFYZ.
Mr. Strunk is described as:
White male, 6' 0", 215 lbs, gray hair, brown eyes, wearing a long sleeve gray t-shirt and blue jeans. He has "LOVE" tattooed across knuckles of right hand.
Law enforcement officials believe this senior citizen's disappearance poses a credible threat to his own health and safety.
If you have any information regarding this missing senior citizen, contact the Midlothian PD at 972-775-3333.