Shots fired near police in Oak Cliff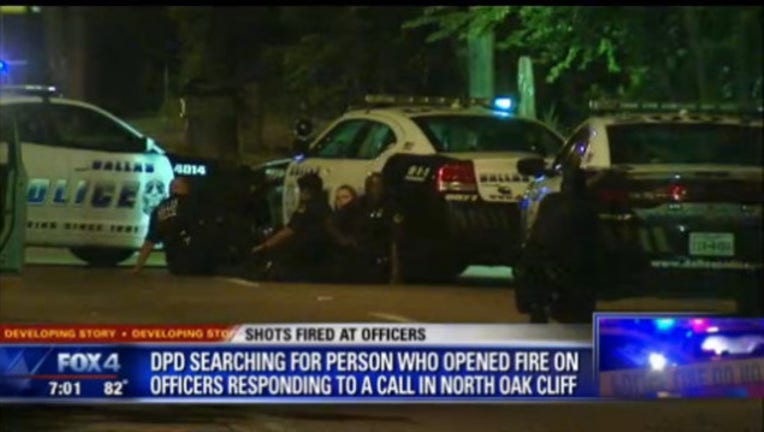 article
Several Dallas police officers are okay after someone fired a gun near them early Sunday morning. Police are not sure if any shots were fired directly at them, as was previously reported.
It happened around 3:30 a.m.
The officers were responding to a call about a prowler at N. Hampton Road and Davis Street, in the North Oak Cliff neighborhood of Dallas, when someone opened fire.
Police set up a perimeter and locked down the neighborhood. A SWAT team showed up to assist.
Nobody was hurt and no suspects were found, police said. The scene was cleared around 5:00 a.m.
Below is the latest news release from Dallas Police:
On July 24, 2016, at approximately 3:30 a.m., Dallas Police Officers responded to a prowler call at the 600 block of N. Hampton road. While investigating the incident that prompted the call for police, officers heard various shots fired near the call location from an unknown direction. No injuries were reported.