Shooting victim crashes on I-45 in Dallas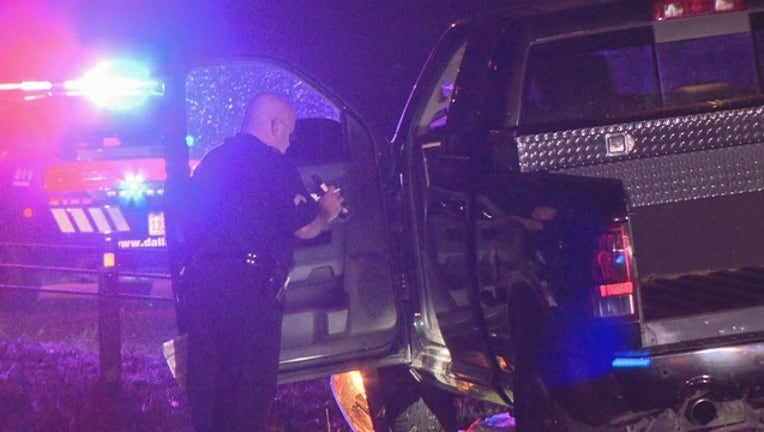 DALLAS - Dallas police are no longer looking for a suspect in the case of a driver shot along Interstate 45 in southeast Oak Cliff.
A pickup was found crashed at Simpson Stuart Road around 4 a.m. Tuesday morning. Paramedics discovered the driver had been shot in the head.
The man was taken to the hospital where he later died. His name has not been released.
Police closed all southbound lanes of the highway for more than four hours to investigate. But the evidence they found suggests no suspect was involved.
The case is being treated as an unexplained death pending further investigation, police said.