Thomas Jefferson High School shooting: 1 student injured in Dallas
DALLAS - Several police officers were at Thomas Jefferson High School in Northwest Dallas after a student was shot.
Dallas ISD says after dismissal a student was shot in the arm in the school parking lot. The remaining students in the area were pulled back to safety.
The student was taken to the hospital. Their injuries are not considered to be life-threatening.
Dallas ISD says the shooting happened around 4:40 pm in the high school parking lot about 10 minutes after school was dismissed.
There were still students and staff on the campus.
The district says as shots rang out, those who were on the campus were pulled back into safety. The district didn't explain what that entailed.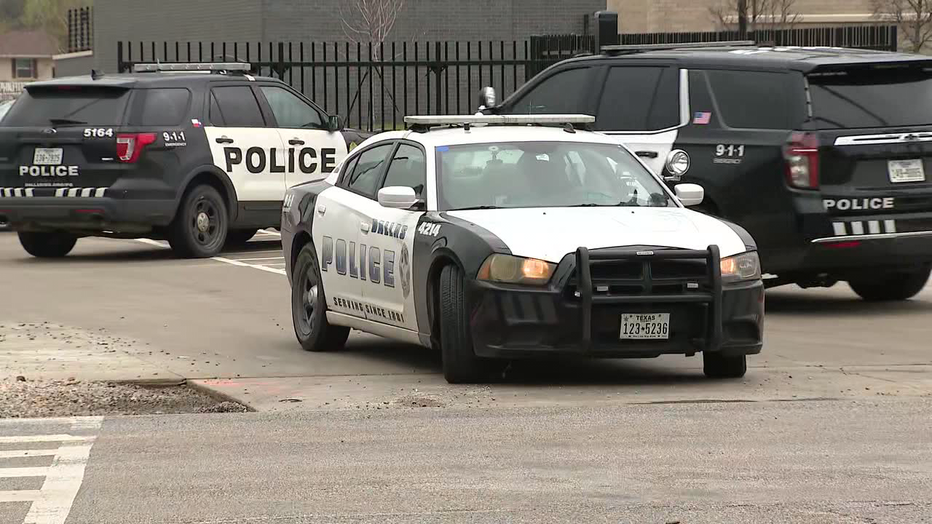 A section of the parking lot remained taped off for hours after the shooting. We did see evidence markers on the ground. Investigators were searching vehicles that were taped off. 
For now, there is no information available about a possible motive, whether the shooter and the victim knew each other, and police have not made an arrest.
It's unclear if they have a suspect at this point. It's unknown if the shooter was even a student. 
Dallas police say Dallas ISD will be taking the lead on this investigation. 
The district didn't provide any press conference Tuesday evening.
Late Monday night, Dallas ISD announced there would be no classes on Wednesday at Thomas Jefferson High School or nearby Walnut Hill Elementary.