Shaquille O'Neal's Bass All-Stars Music Festival in Fort Worth draws noise concerns
FORT WORTH, Texas - NBA legend and music DJ Shaquille O'Neal is bringing his Bass All-Stars Music Festival to Fort Worth this weekend.
The show is expected to draw more than 13,000 people to Panther Island Pavilion on Saturday night.
Organizers are letting people who live nearby know they will have noise control efforts in place.
The setup happening at Panther Island is big. But that matches the 7'1" NBA legend host.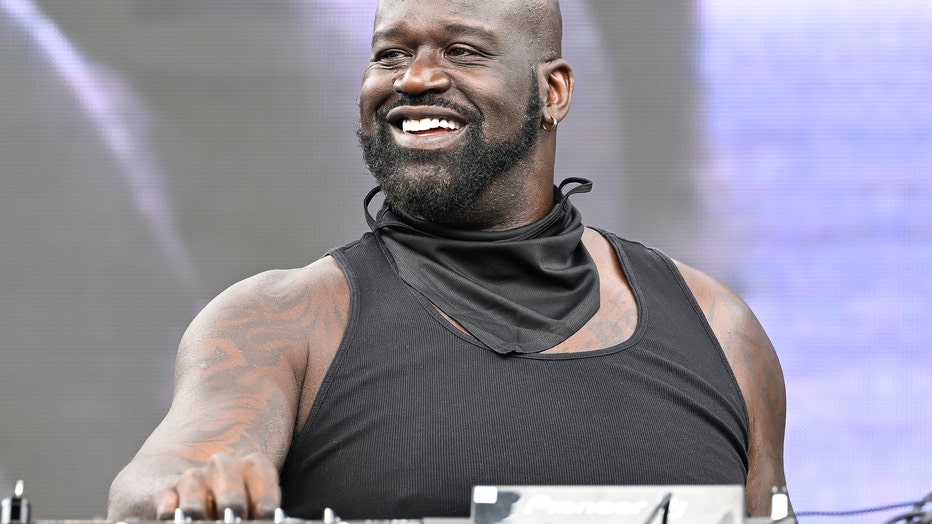 SAN FRANCISCO, CALIFORNIA - AUGUST 11: Diesel (Shaquille ONeal) performs at the 2023 Outside Lands Festival at Golden Gate Park on August 11, 2023 in San Francisco, California. (Photo by Steve Jennings/WireImage)
The Tarrant Regional Water District and the city of Fort Worth have collaborated on the event mainly for one huge concern: controlling the noise. It's a pretty big issue with the number of residents within earshot of the Pavilion. 
"There are areas we cannot go above as far as the sound," explained TRWD spokesperson Matt Oliver.
Some mitigating steps have been in the works for weeks, including the dynamics involving the sound system speakers.
"You're looking at ways that you can basically turn those speakers where they're positioned that can really cause that community impact and take those levels down," Oliver said.
Also, the show's producer has a team of people who will roam nearby neighborhoods in an effort to keep the anticipated 'looming large' festival with the legal limits for noise. 
"It's basically you have a team that's driving around to neighboring areas that is checking those levels to make sure they're staying under," Oliver said.
A noise complaint hotline has been created for the event. Anyone with complaints can call (561) 247-3339.