Seventh arrest made in Waxahachie gun store robbery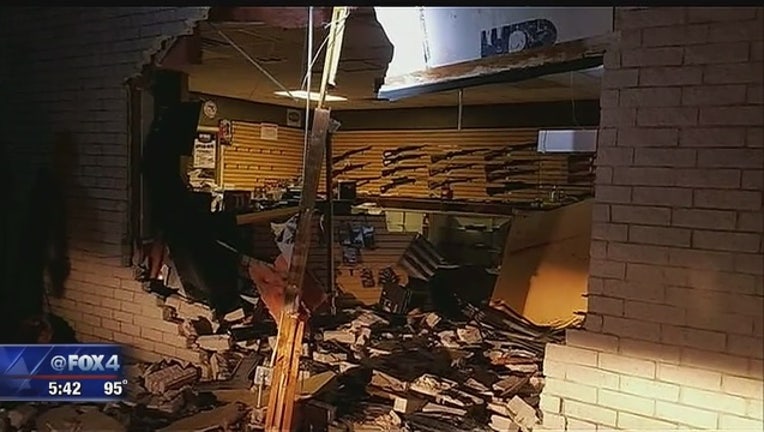 article
Police have made a seventh arrest in connection with a bold break-in last month at a Waxahachie gun store.
The suspects were all teenagers, including one juvenile, and rammed a truck into Shooters Edge on July 10 and stole more than a dozen weapons -- including high powered rifles.
A month after the break in the seventh suspect, Quvjonzeo McCoy, 17, was tracked to Las Vegas and then to Stockton, Calif. where he was arrested. McCoy is charged with organized crime and theft of a firearm.
Of the 17 pistols and long guns stolen, only three pistols have been recovered.
The crash into the building broke windows and glass cabinets scattering broken glass everywhere.
"Most all the inventory was actually damaged. Glass covered everything," said store owner Chuck Edge.
Those guns can't be sold or if they're dismantled and cleaned the guns can't be sold as new. Edge said the family business may not be able to come back from the incident and he doesn't know when he'll be able to re-open.
"They were thinking about themselves thinking about doing something thinking about maybe getting some money from something but they didn't care," Edge said.