Series of explosions rocks Conroe oil field chemical supplier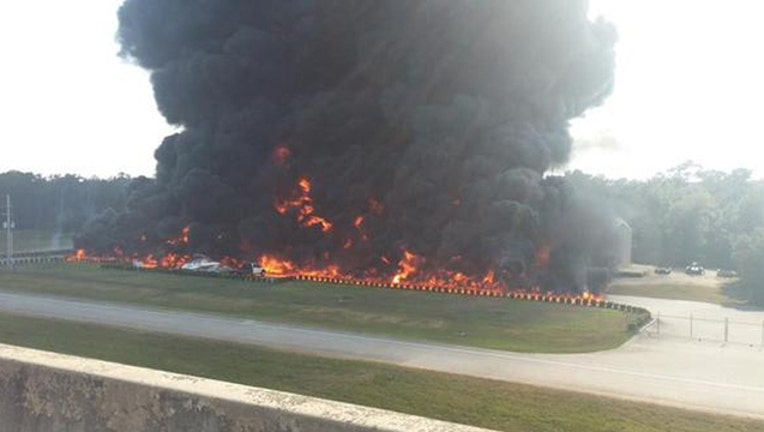 article
CONROE, Texas (AP) — A series of explosions have rocked an oil field chemical supply firm north of Houston.
The explosions tore through the DrillChem in Conroe, about 40 miles north of Houston, about 4:30 p.m. Friday. A fire sent a broad, dense column of thick, black smoke towering into the otherwise blue skies, making it visible for miles.
The Conroe Courier reports units from several fire departments and a hazardous materials team were at the scene Friday. Residents up to 2 miles from the fire site have been told to remain indoors.
There were no immediate reports of injuries