Selfie sticks banned at State Fair of Texas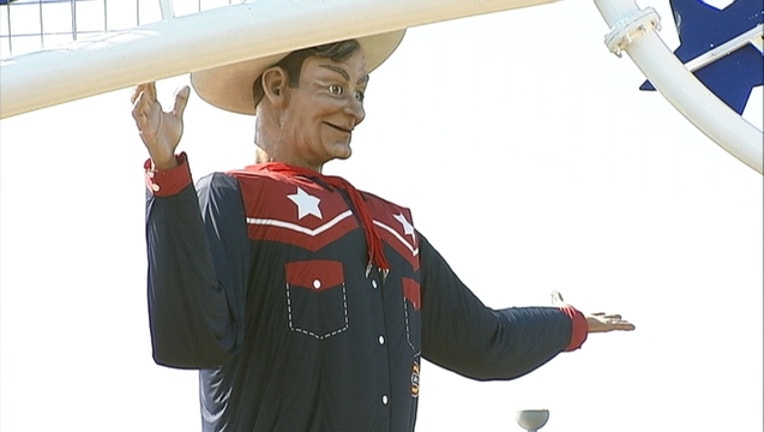 article
DALLAS - The State Fair of Texas opens in just a few days with some new attractions and new safety regulations.
Officials are asking people to leave their selfie sticks at home this year. They will not be allowed on the fair grounds.
"There's been several incidents around the country where people have taken them on rides and you need to keep control of all loose articles and they seem to come loose and cause a safety issue for us," said Rusty Ritzgerald, the senior vice president of operations for the fair.
Pets, drones, skateboards, bull horns and weapons are also banned, but people can bring in their own food or ice chests to set up a picnic in the park.
The theme for this year's fair is "Passport to Texas." It will celebrate 129 years of "Lone Star Tradition."
A new Big Texas Music exhibit in the Hall of State will honor well-known Texas artists with memorabilia, audio-visual displays and daily live music performances.
There's an all-new Lone Star Horse Spectacular show and the Illumination Sensation show has been remastered with new dancing water features and twice the pyrotechnics than ever before.
Plus there will be 85 free concerts on the Chevrolet Main Stage and some new discounts and deals.
The fair opens on Friday and runs through Oct. 18.
It will be patrolled by police officers 24 hours.
LINK: bigtex.com