Second Tent City under I-45 shut down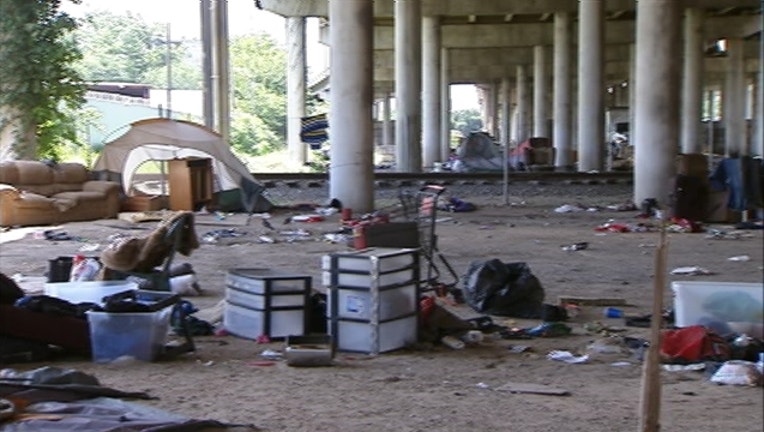 article
Another homeless encampment near downtown Dallas has been shut down.
More than 100 people were living in the new Tent City, located under I-45 just south of I-30. Police are working with outreach groups to try and get those living in tents into shelters, but space is limited.
A now-former tent city resident, who identified himself simply as Phillip, has a loose plan for where he will live.
"Well I'll go back in the bushes," Phillip said. "But for right now if they don't run us off, I'll end up going into treatment and going back to starting back over again."
Phillip said he's working to keep a part-time job, but admitted his struggle with addiction led to his homelessness.
Another camp near downtown was closed in May but many of those residents moved to the new camp. Mayor Mike Rawlings' commission on homelessness is supposed to have recommendations on addressing the issue early next month.