Search is on for Blue Bell's Mardi Gras King Cake ice cream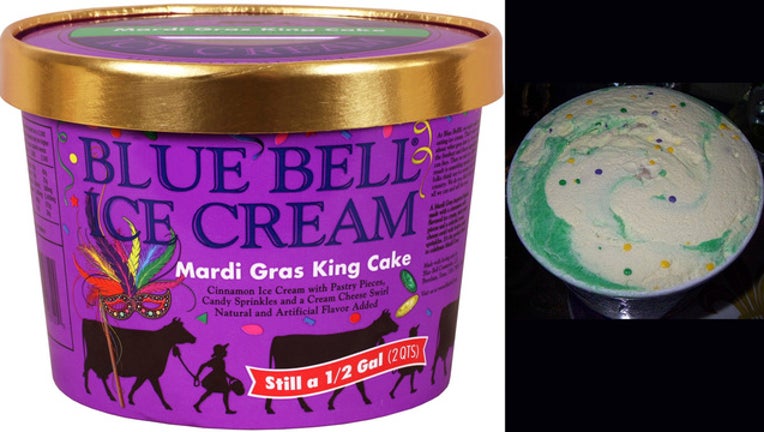 article
You'll need to get in your car or board a plane to buy the most popular Blue Bell flavor of the moment.
Mardi Gras King Cake ice cream is on sale for a limited time, but it's not available in North Texas.
The special Blue Bell flavor is a cinnamon ice cream with pastry pieces, a cream cheese swirl and green, purple and yellow sprinkles.
The flavor has been sold for years in select markets, but has gone viral this Mardi Gras season online. The company has been inundated with questions on where people can find the special ice cream.
Blue Bell officials said the Mardi Gras flavor is mostly distributed in Louisiana, but is also released in parts of Mississippi, Alabama and the Texas Gulf Coast. More specifically, it can be found in Galveston, Beaumont and some Houston suburbs.
The company said it doesn't plan to add any other cities or markets this year, but will reevaluate and consider adding new spots in 2019.
Oh, and there's no plastic baby in the ice cream. Kinda a big choking hazard and liability for the company.