Search for Ft. Worth shooting suspect called off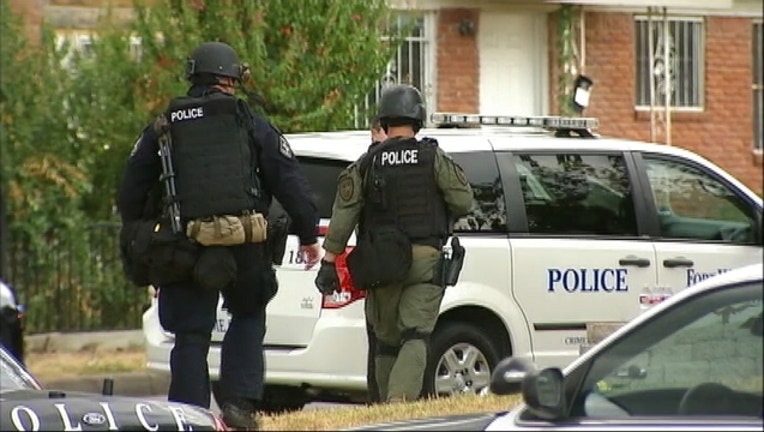 article
Investigators spent Monday afternoon camped out in a Fort Worth neighborhood after a woman was shot, and the search for the suspect was called off Monday night.
Police had closed off streets during the search, and that meant no one could get in or out.
Fort Worth police say the incident started with a fight at a different location that spilled over to a home in the neighborhood.
A woman was shot and taken to JPS Hospital in critical condition.
Shortly after 4 p.m., a team of tactical officers arrived. They moved in with rifles and shields, shouting commands to the people inside the house to come out with their hands up, but no success.
Less than an hour later, SWAT arrived and reporters, photographers and onlookers were moved back from the scene.
Just before 6 p.m., two women were brought out. Both were handcuffed with zip ties for their safety.
Minutes later, those women, who are not suspects were un-cuffed and assisting a police negotiator.
Those who live on that street were very frustrated that they'd been kept away from their homes for hours.