Sean Lee teams up with JC Penney for holiday giving spree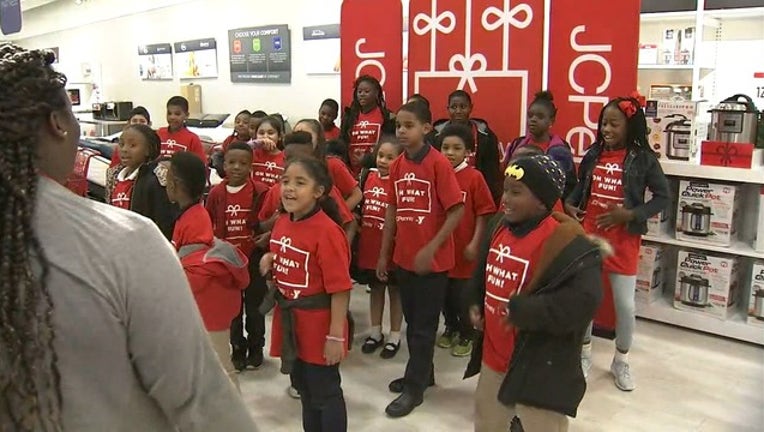 Dallas Cowboys linebacker Sean Lee has been on the sidelines for much of the season. But his hard work continues off it, and we don't mean on the football field.
JC Penney hosted two dozen Dallas-area YMCA kids and their families with its annual holiday giving spree at their location on Skillman Street and Northwest Highway.
The excitement was hard to hide as the kids walked into the Timber Creek Crossing store and saw the Dallas Cowboys cheerleaders and Sean Lee. If that wasn't surprise enough, each kid received a $100 JC Penney gift card.
After a brief huddle and holiday pep rally, they helped the kids purchase gifts for friends and family throughout the store.
It is a Christmas shopping spree the kids will never forget. This is the fifth year for the JC Penney Giving Spree Program. It's been expanded to 48 states and Puerto Rico and benefits nearly 1300 kids.