School resource officer gets 12 years for molesting student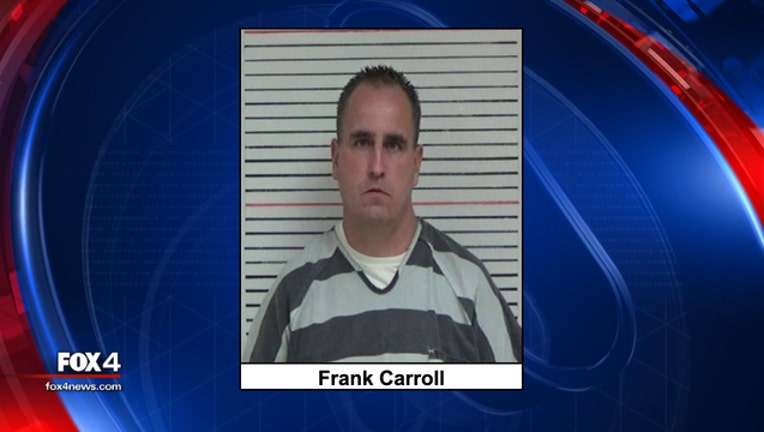 article
WEATHERFORD, Texas - A school resource officer in Parker County was convicted of indecency with a child and sentenced to 12 years in prison.
The Parker County District Attorney's Office said 41-year-old Frank Carroll is a former Springtown Police Department officer who worked at Springtown High School.
During the trial, three female students described incidents with Carroll that were sexual in nature. One student who was 14-years-old at the time said he began to pull her out of class, take her into his closed office, kiss her and grope her breasts and genitals.
A second student said she ended her friendship with Carroll after he took her to the same office, grabbed her and tried to kiss her. The third girl told jurors Carroll had requested nude photos of her.
A key piece of evidence in the case was a letter from the victim that was sexual in nature. It was found in Carroll's desk after he resigned.
"Most reasonable folks working at a school, let alone a police officer, would freak out, take such a letter to someone in administration, and ask what to do.  They wouldn't hide and keep it.  That was very difficult for the defense to explain, particularly since the victim testified that Carroll asked her to write it," said Assistant District Attorney Larry Fadler.
Although Carroll denied all allegations, jurors found him guilty after deliberating for only two hours. It took them only 20 minutes to decide on a sentence.
"We appreciate the seriousness with which the jurors took their responsibility," said Assistant District Attorney Jeff Swain.  "Through their verdict, the jury spoke on behalf of the people of Parker County and said that they will not tolerate this kind of behavior."
Carroll will be required to register as a sex offender.