School districts announce makeup days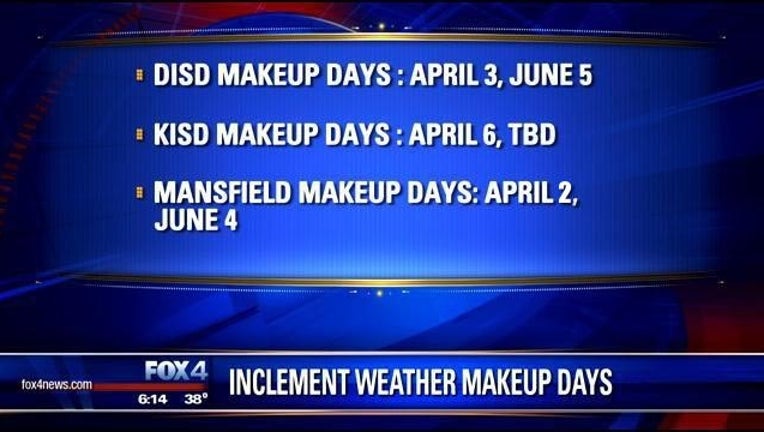 School districts wasted no time finding makeup days for the snow days earlier this week.
The Dallas Independent School District will have classes on Good Friday and on June 5.
Keller will make up one day on the day after Easter and is still searching for another day.
Mansfield will make up on April 2 and June 4.
Many districts have makeup days built in to their calendars.