Scholarship honors slain Dallas Officer Patrick Zamarripa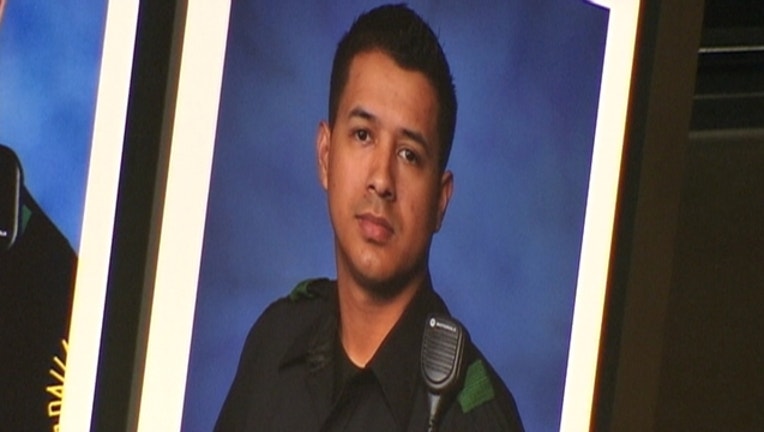 article
FORT WORTH, Texas - Alumni from Paschal High School in Fort Worth have put together a scholarship to honor fallen Dallas Officer Patrick Zamarripa.
Zamarripa was one of five officers shot in an ambush during a police brutality protest in downtown Dallas earlier this month. He graduated from Paschal in 2001.
The scholarship will go to a student who shows strong character and leadership on campus and in the community. It will be awarded for the first time in May.
Those who want to donate to the fund can do so at www.paschalalumni.com/donate.