Sanders says comments by campaign surrogate 'inappropriate'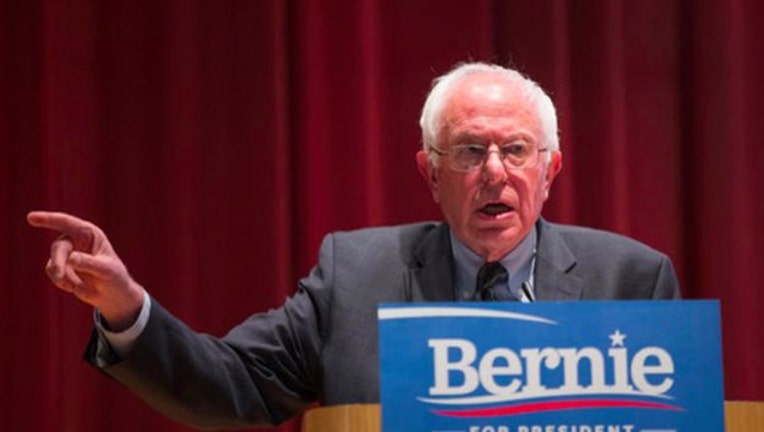 article
NEW YORK (AP) — Democratic presidential candidate Bernie Sanders on Thursday disavowed remarks made by a campaign surrogate who said during a large New York City rally that voters should not "continue to elect corporate Democratic whores."
Sanders said on Twitter that the comment by Dr. Paul Song "was inappropriate and insensitive. There's no room for language like that in our political discourse."
The comments reflected a harsher tone that has recently enveloped the Democratic presidential contest between front-runner Hillary Clinton and Sanders, who will face off in a high-profile Thursday night debate in Brooklyn ahead of Tuesday's crucial New York presidential primary. Clinton, a former New York senator, holds a 250-delegate advantage over Sanders, putting pressure on the Vermont senator to pull off an upset in Clinton's home state and narrow her lead among delegates.
Song, a California health care activist, was among several speakers to warm up the crowd before Sanders addressed a massive Wednesday night rally in New York City's Washington Square Park. The physician said that Clinton had said the Vermont senator's Medicare for all universal health care proposal would never come to fruition.
"Well, I agree with Secretary Clinton that Medicare for all will never happen if we have a president who never aspires for something greater than the status quo," Song said to cheers. "Medicare for all will never happen if we continue to elect corporate Democratic whores who are beholden to Big Pharma and the private insurance industry instead of us."
Jennifer Palmieri, the Clinton campaign's communications director, responded on Twitter that it was "very distressing language to say the least" and urged Sanders to disavow the comments.
Song said earlier on Twitter that he was "very sorry for using the term 'whore' to refer to some in congress who are beholden to corporations and not us. It was insensitive."