Sadi the puppy wreaks havoc at Arlington animal shelter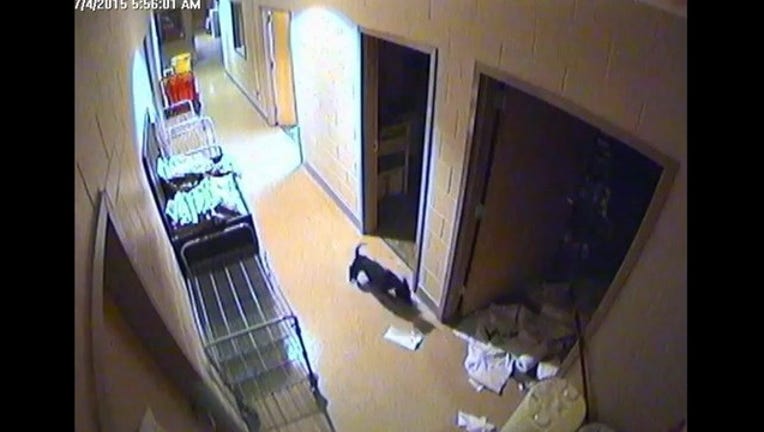 article
A little puppy named Sadi got loose and wreaked havoc at an Arlington animal shelter over Fourth of July weekend.  
Surveillance footage captured Sadi running up and down the hallways of Arlington Animal Services and getting into a supply closet.
The adorable footage was put together in a video on YouTube in order to spread awareness of the many dogs that are in need of adoption.
Sadi was soon after adopted into a loving home.