Rubio, Clinton stop to campaign in Dallas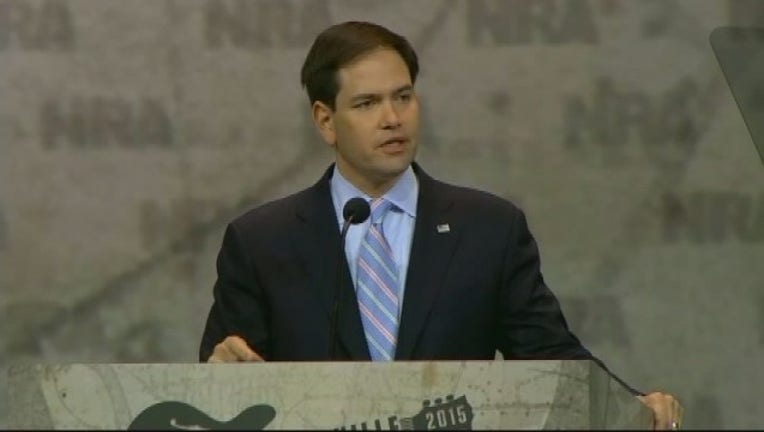 article
DALLAS - Republican U.S. Sen. Marco Rubio of Florida visited Dallas Tuesday night to raise money for his presidential campaign.
The fundraiser was held at the home of real estate developer Harlan Crow.
The head of the Democratic National Committee criticized the location of the event.
Florida Congresswoman Debbie Wasserman-Shultz said Rubio should have canceled because Crow's art collection includes some items from Adolf Hitler.
The Crows have a huge collection of art that includes artifacts from a wide range of people such as former British Prime Minister Margaret Thatcher and President Abraham Lincoln.
The Rubio campaign had no comment.
Democratic presidential front-runner Hillary Clinton was also in Dallas Tuesday quietly raising money for her campaign. She met with Dallas Attorney Marc Stanley.
The former Secretary of State was supposed to have a public event, but last week the campaign canceled it due to a scheduling conflict.
The Republican National Committee said it was a sign her campaign is in damage control mode after polls show her trailing Sen. Bernie Sanders in early primary and caucus states.